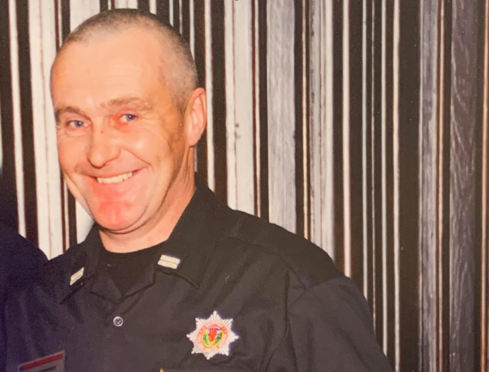 An Aberdeenshire firefighter who served his community for more than 20 years has died after experiencing a medical emergency while carrying out his duties.
Stevie Kerridge, highly-respected crew commander at Insch Community Fire Station, died on Monday.
The 49-year-old had been attending an incident alongside his colleagues when he fell ill.
It is understood the death was not connected to the incident he and his team had been called to.
The community of Insch and fire teams from all across Scotland have paid tribute to Mr Kerridge's more than 20 years of courageous service battling blazes.
Local councillors said his death would be a source of "deep loss" for Insch.
Area commander Martin Tait, the fire service's local senior officer for Aberdeenshire and Moray, said: "We are deeply saddened to confirm the death of our friend and colleague Stevie Kerridge, who passed away on Monday, April 13.
"Stevie was a crew commander at Insch Community Fire Station and first joined the service in September, 1996.
"Our thoughts are with Stevie's family, friends and colleagues at this very sad time."
West Garioch councillor Victoria Harper said: "The Insch fire crew is really beloved by the community and that of course extends to Stevie.
"Everyone knows Stevie, and he was highly respected in his position as fire crew commander.
"This is going to be a really deep loss for the whole of the community, a big, keenly-felt loss for everyone, especially his family.
"This is going to really affect the village, especially because we can't all come together just now, which is what we would usually do in a situation like this."
Fire service crews from across Scotland offered their condolences to the Insch team, including those from Lerwick, Macduff, Huntly, Unst and Dingwall stations.
Gordon MP Richard Thomson added: "I'm very sorry to hear of Mr Kerridge's death.
"That it should have happened while he was putting himself at the service of the community in this way makes it especially saddening.
"I'm sure everyone in the Insch area is incredibly grateful for all of Mr Kerridge's many years of service to the local fire and rescue service, and will be keeping his family, friends and colleagues very much in their thoughts right now."
And North-East Regional MSP Liam Kerr added: "My thoughts are with Mr Kerridge's family, friends and colleagues.
" We owe so much to our brave fire officers in keeping us safe.
"At no time has that been more evident than it is now."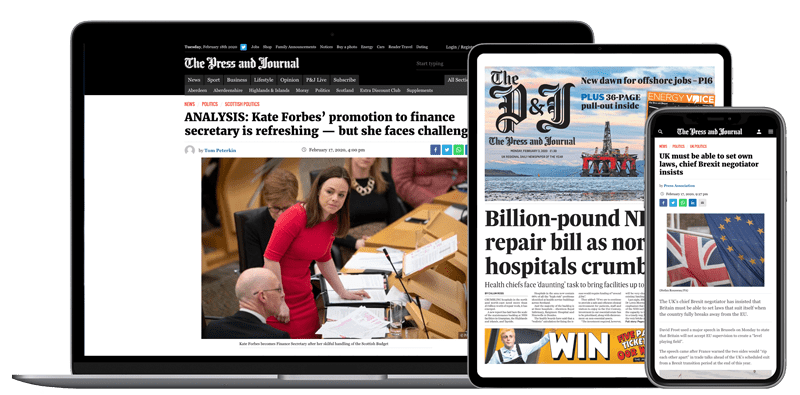 Help support quality local journalism … become a digital subscriber to The Press and Journal
For as little as £5.99 a month you can access all of our content, including Premium articles.
Subscribe