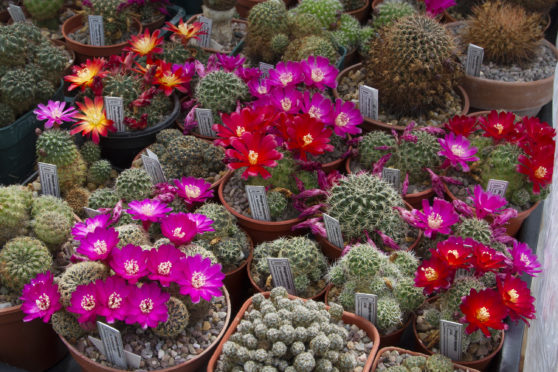 A north-east cactus enthusiast who has spent 25 years building up one of the UK's most important collections is to have his life's work exhibited during the virtual Chelsea Flower Show this week.
Renowned as one of the world's most prestigious horticultural events, this year's show fell victim to the Covid-19 pandemic.
However, the show goes on in virtual form, with online broadcasts taking place throughout this week.
And pride of place among the exhibits will be Paul Doyle's collection of 6,000 rare South American cacti.
The 57-year-old ecologist keeps the plants in a more than 1,000 sq ft glass house in his back garden in Collieston, near Ellon.
It is the only Plant Heritage National Plant Collection of its kind anywhere in the UK, specialising in Rebutia, Aylostera, and Weingartia cacti from the Andean region of Bolivia and the borderlands of Argentina, Chile and Peru.
The cacti are noted for their ability to thrive in barren, high-altitude landscapes and withstand cooler temperatures.
"It started out as a hobby and, as often happens when people pick up a hobby, it just got bigger and bigger," said Mr Doyle.
"I started out with a small greenhouse but as the cacti became more and more, that needed upgraded.
"When I realised I had thousands and thousands of cacti, I decided to pick the ones I liked most and specialise in them.
"It prompted me to look further into them and find out more about them and it just grew from there."
Mr Doyle added: "They're basically an alpine version of cacti you get elsewhere.
"Mine is the only collection of its kind in the UK and so it's very important from a biodiversity point of view.
"It was featured on the Beechgrove Garden last July and the fact that the collection has been picked up on by the Chelsea Flower Show is, I suppose, recognition of its importance."
Though his collection is private and non-commercial, Mr Doyle holds an open day every May, which due to Covid-19 had to be cancelled this year.
It is also available to view by members of the public by appointment and Mr Doyle can be contacted through his website at www.rebutia.org.uk
The virtual Chelsea Flower Show can be viewed from from 8am on Friday at www.rhs.org.uk/shows-events/virtual-chelsea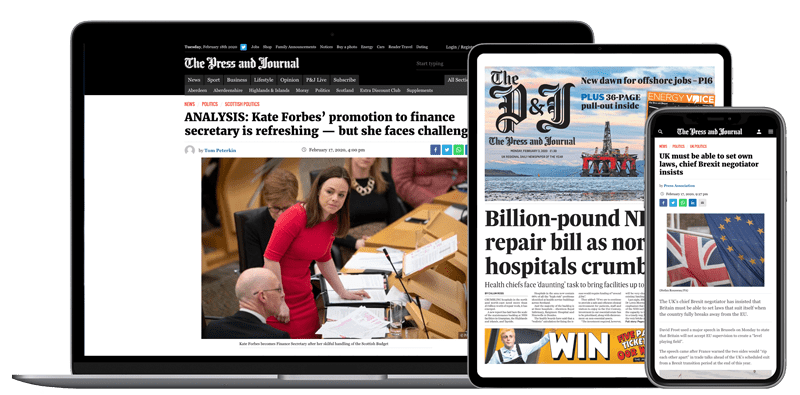 Help support quality local journalism … become a digital subscriber to The Press and Journal
For as little as £5.99 a month you can access all of our content, including Premium articles.
Subscribe