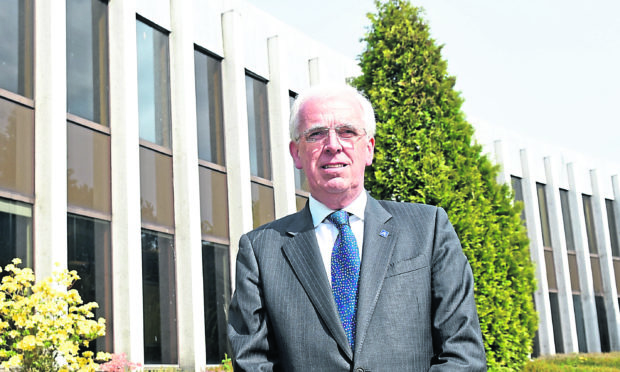 A new leader is to be appointed at Aberdeenshire Council following a surprise change in three members' political allegiances.
Jim Gifford, who currently heads up the local authority, is to step down from the role in November.
He is one of three people who announced last night they will no longer be sitting on the council as Scottish Conservatives.
Mr Gifford, Jeff Hutchison and Lesley Berry have now joined the aligned independents group, which is also part of the coalition administration with the Liberal Democrats.
Explaining his decision, Mr Gifford said he believes party politics "too often gets in the way of getting things done, especially at a local level".
The council's Conservative group held its annual general meeting on Saturday, where Andy Kille was elected as its new leader.
He will shadow Mr Gifford for the next five months, with a view to taking over the post when the change in leadership is put before a meeting of full council in November.
Liberal Democrat group leader Peter Argyle will remain deputy leader of the council.
Mr Gifford said: "It has been a privilege and an honour to have led the Aberdeenshire Conservative group for almost nine years and I wish Andy all the very best as he takes on that role.
"We are in the middle of the most difficult situation with the continuing low oil price exacerbating the horrendous Covid-19 situation.
"I want to focus my attention on where we are just now, as we have a really challenging time ahead and nothing other than difficult decisions to make.
"I have often thought politics gets in the way of some decisions."
Mr Gifford added: "This was an opportunity for me to take stock and depart from the Conservative group and re-align myself on the administration.
"We have a lot of work in front of us and I am looking forward to working with the others.
"Aberdeenshire has an enviable reputation for being a non-political council and long may that continue.
"At this stage in my life and political career, I think that I can best serve the people of Aberdeenshire, and especially the residents of the Mid Formartine ward who elected me, by working as an independent councillor and stepping back from political affiliation within the council."
Mrs Berry, who represents the Inverurie and District ward, said: "After the Conservative councillors elected a new group leader, I felt that the interests of the constituents I was elected to serve would be best met by me operating in a non-political forum.
"This would enable my energies to be focused on continuing to serve my community and playing my part in helping address the challenges of the current Covid-19 pandemic, both now and in the years ahead.
"I wish the remaining members of the conservative Group well and congratulate Andy on becoming their new leader.
"I look forward to working with them as an aligned independent."
Mearns councillor Jeff Hutchison said:  "I was very disappointed with the way the vote went against former leader Jim Gifford.
"After some thought, I have decided the best way to serve my constituents in the Mearns is to sit as an aligned independent.
"This move will make no difference to the number of councillors in the administration, we are still 41/70.
"I am pleased the new leader of the Conservative group has agreed to a smooth change over in November."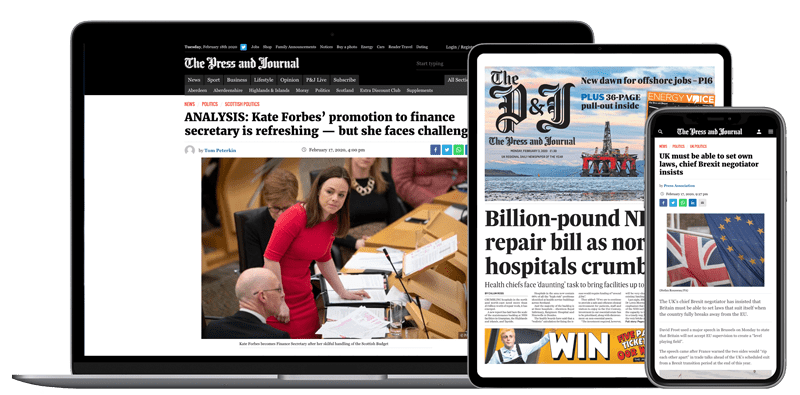 Help support quality local journalism … become a digital subscriber to The Press and Journal
For as little as £5.99 a month you can access all of our content, including Premium articles.
Subscribe