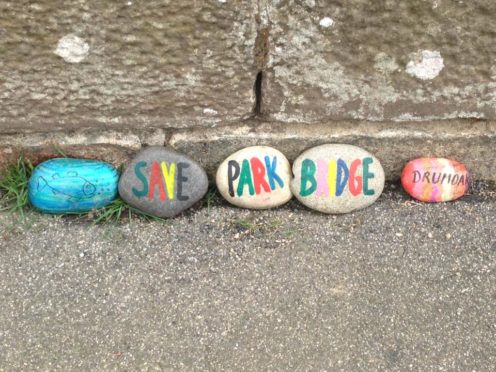 An Aberdeenshire community has banded together to clean up a deteriorating bridge.
Park Bridge, which connects the villages of Durris and Drumoak, was closed last year after council officers found serious defects during a routine inspection.
Thousands signed a petition pleading for it to be re-instated, but there are still no plans as to when the crossing might be brought back into use.
Not to be deterred, local residents have recently got together to tidy up the area.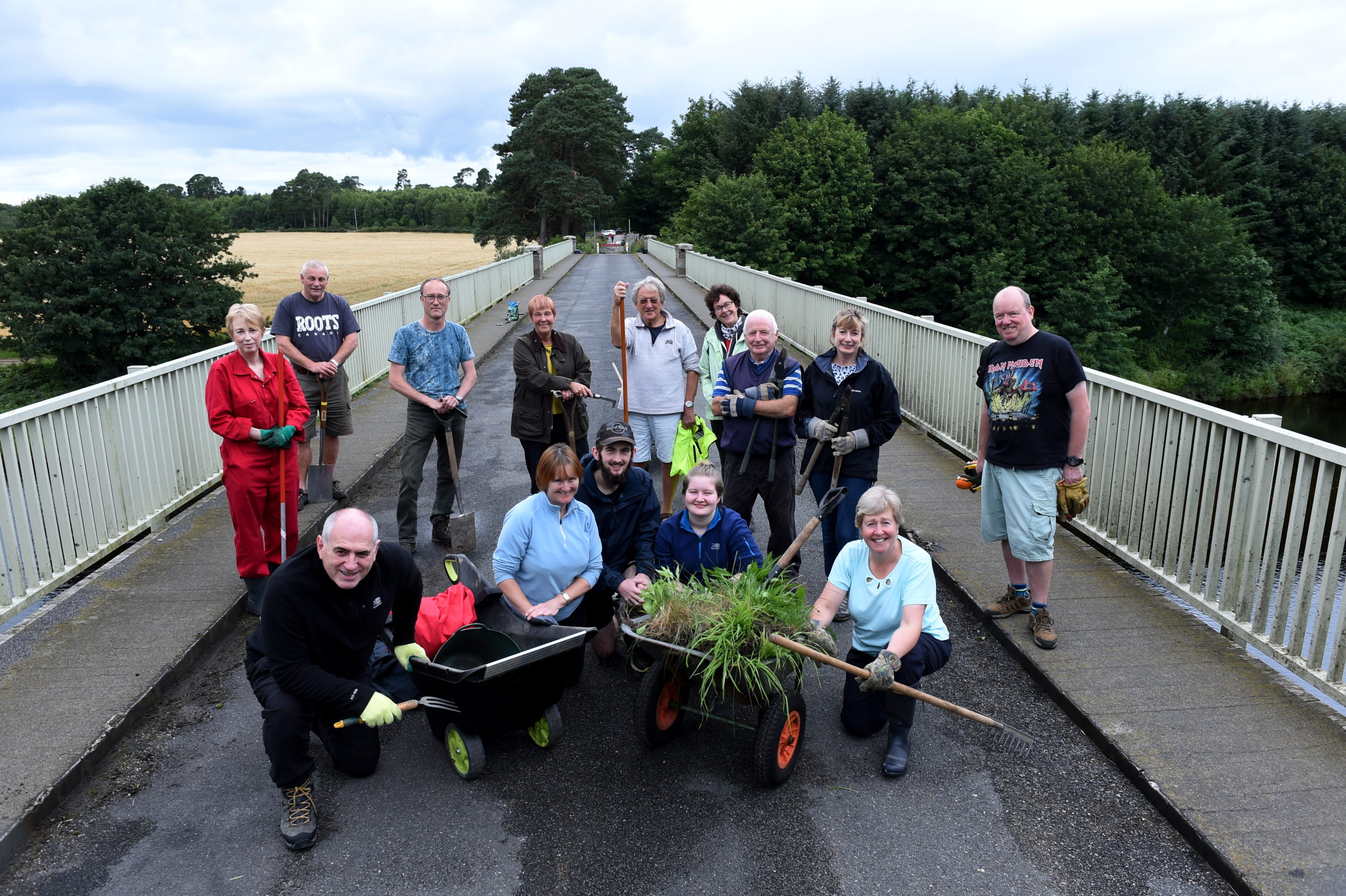 Armed with wheelbarrows, gardening gloves and gumption – they spent hours removing soil and vegetation that had built up over the years.
It means that water will run without hindrance – rather than pool and damage the bridge.
Anne Shearer, a member of the Park Bridge Action Group, helped organise the clean up.
She said: "We'd been thinking of a clean-up for a long time and quickly assumed it would be something the council wouldn't do.
"There was much vegetation and soil that drainage was a real problem – the water had nowhere to go when it rains.
A closure of the Park Bridge at Drumoak to vehicular traffic is being extended by up to 18 months due to structural deterioration: https://t.co/mGdjePawEX #ABZTravel

— AberdeenshireCouncil (@Aberdeenshire) March 4, 2019
"The drains were completely blocked but we took away the piles of soil and vegetation now."
Mrs Shearer claimed the council had forgotten about the bridge since it was closing, adding to its disrepair, adding: "We thought we might as well do something about it ourselves. It seemed like a practical thing to do.
"This does reflect the strength of the community – we had a great turnout and everyone really mucked in.
"What's important to note is that the closure of Park Bridge isn't just an inconvenience from a detour point of view.
"We do genuinely care about it – Park Bridge is part of our heritage."
An Aberdeenshire Council spokesman said: "We appreciate every offer of assistance from our communities including that being demonstrated at Park Bridge.
"We are also grateful for the many offers of support we have received to assist with our parks and open spaces and are pleased that many of the community collaborations suspended due to Covid-19 are now starting to be re-established."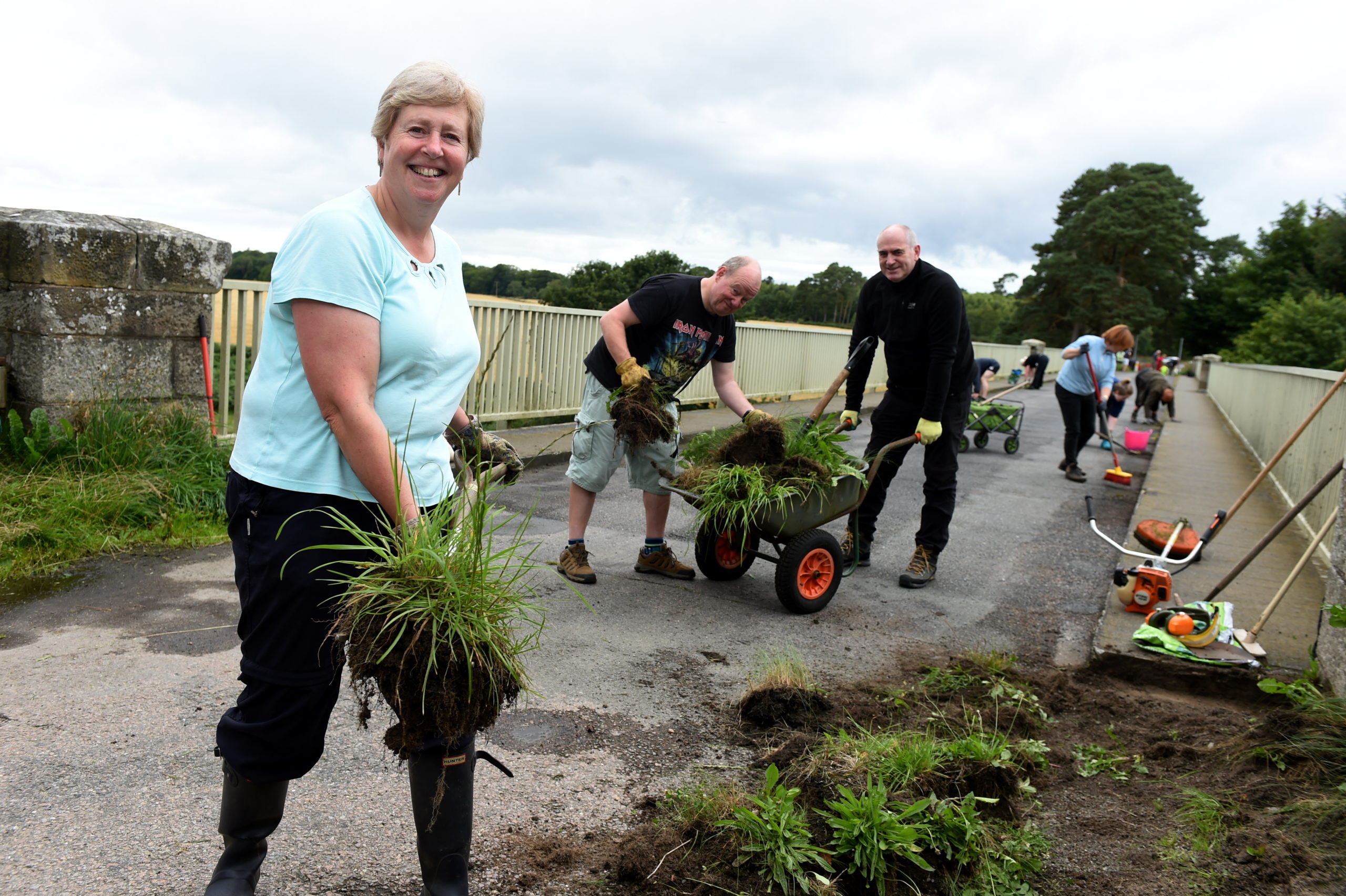 Volunteers plan to return to the south side of the bridge this weekend.
To offer your support, or find out about the Park Bridge and Kincluny Vision 2054, visit www.facebook.com/SaveParkBridge