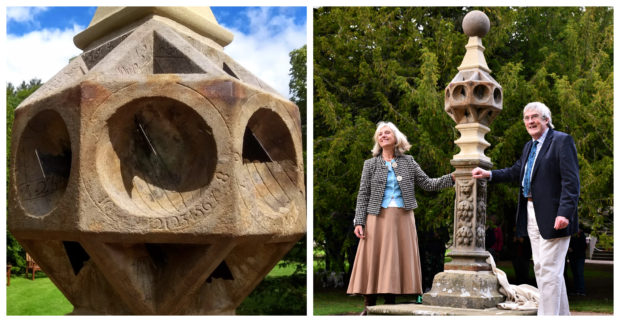 An 18th century sundial thought to be one of the last of its kind in Scotland has been officially unveiled at an Aberdeenshire garden.
The 24-faced device, thought to date back to between 1700 and 1715, is just one of the many fascinating pieces of history contained within the walls of Ellon Castle Gardens, in the heart of the town.
The gardens, which were built around some of the country's oldest collections of ancient yew trees – some thought to be up to 800 years old – were gifted to the people of Ellon in 2014 having fallen into disrepair.
Since then, a board of trustees have been working hard to bring the gardens back to their former splendour and, on Saturday, after a great deal of careful reconstruction work, the formerly moss-covered A-listed sundial was revealed in a special ceremony.
Visitors observed social distancing measures and wore face masks as they watched the grand unveiling of the newly-refurbished centrepiece.
The work was carried out thanks to support from the Mushroom Trust, a charity which supports improvements to community gardens.
Alison Craigon, the director of events and volunteering at Ellon Castle Gardens, said: "It was a really wonderful day, we had such a great turn-out from the community.
"We had a lot of special guests, and the unveiling was done by one of our patrons, Lady Aberdeen, and the garden historian, Christopher Dingwall, it was just a fantastic occasion for the garden.
"This was a hugely important step forward for us.
"The sundial that was restored is grade A-listed part of our gardens, and that means it is of national importance.
"It's one of just two of its kind in the country, with the other similar one at Pitmedden.
"We suspect they were created by the same person, but unfortunately that information was lost long ago.
"It's really quite special in that it has 24 faces, and each face has a metal fin coming out of it called a gnomon, and they cast a shadow on the time carved into the face.
"Each face has a scooped-out shape, and the reason there are so many faces is because as the sun travels the sky, it travels around the sundial as well.
"If there's only one face, then you can't tell the time properly during the whole day.
"It means you can use it to tell the time at all different times of the year.
"It's just a wonderful part of Ellon's history."
The gardens are open to visitors or Tuesdays, Wednesdays and Saturdays from 11am to 3pm.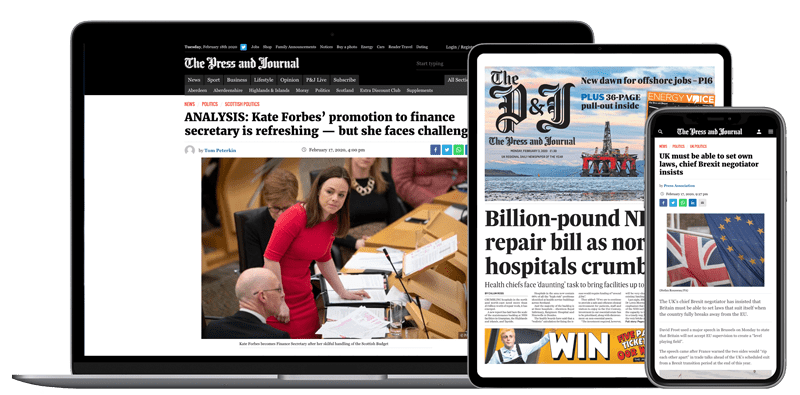 Help support quality local journalism … become a digital subscriber to The Press and Journal
For as little as £5.99 a month you can access all of our content, including Premium articles.
Subscribe