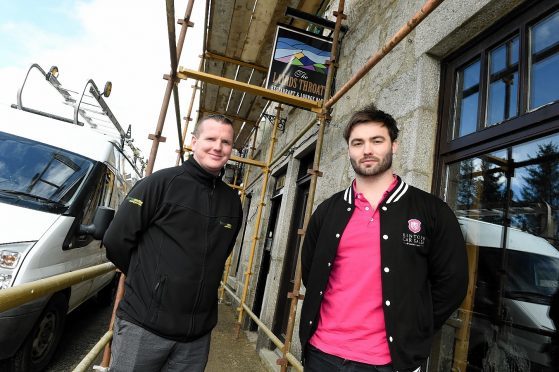 Work is underway to transform a derelict Aberdeenshire pub into a nerve centre for health and fitness.
Two Garioch businessmen have united to transform The Laird's Throat, on Kemnay's Station Road, into a gym, restaurant and nutrition cafe.
The building has been hit by a series of floods throughout the years, falling into a state of disrepair since its closure in 2013.
Managing director of Premier Coaches, Alan Findlater, and owner of Kintore Car Sales, James Carr, are behind the plans for the former pub.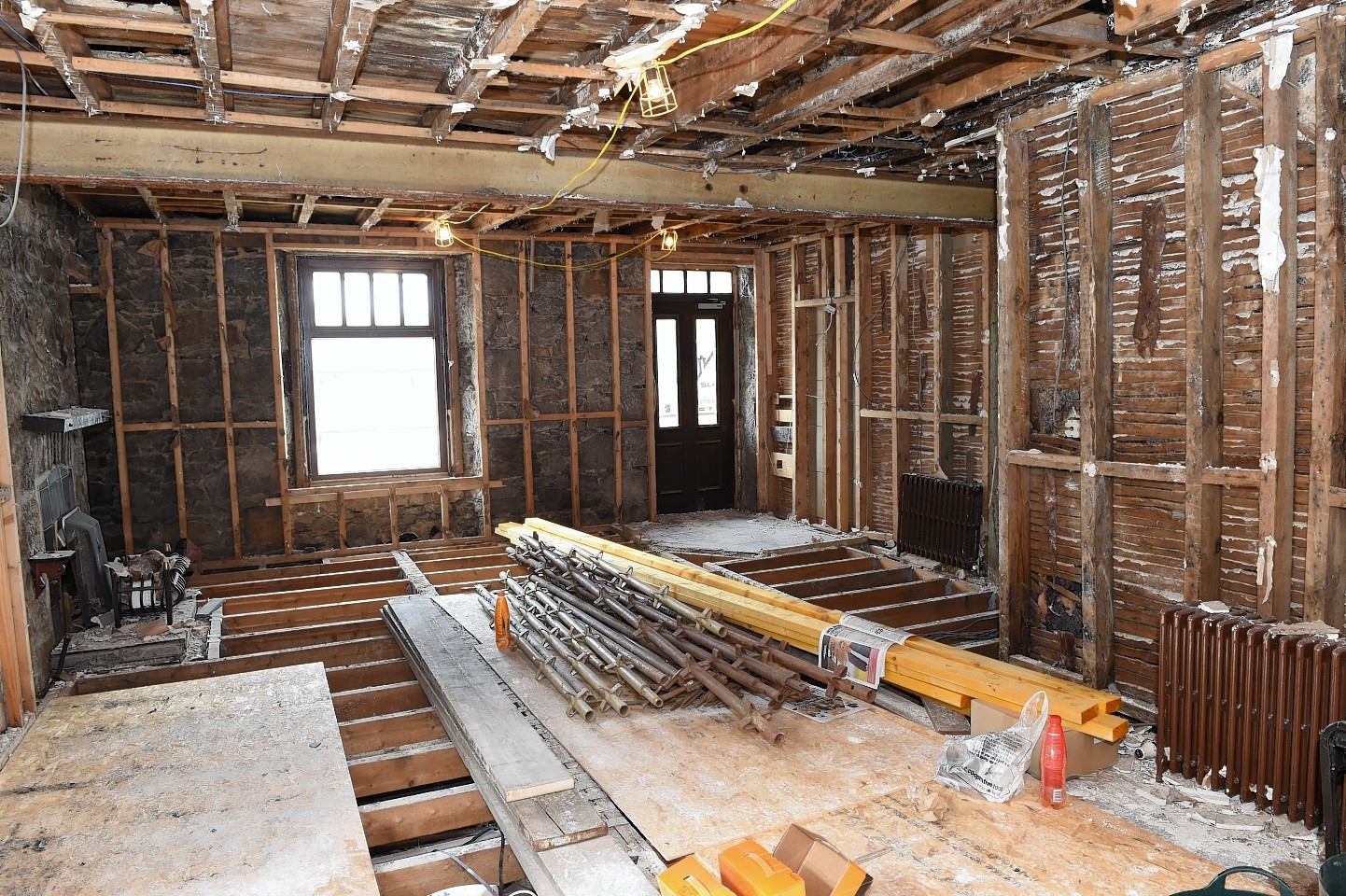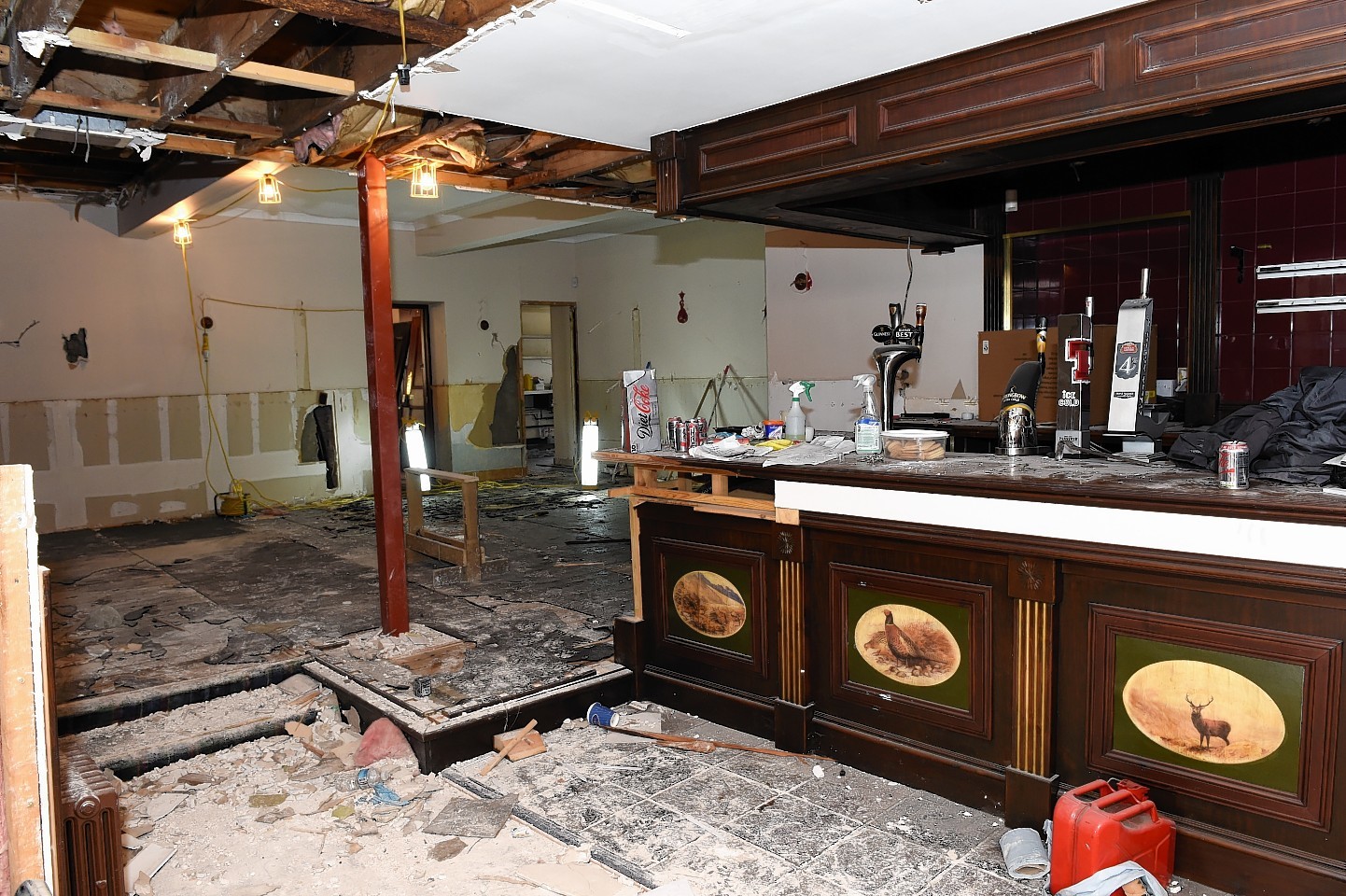 The pair had once managed the venue under a lease in 2010 and have been locked in a fight to purchase the building for years – finally achieving success.
Mr Findlater said redeveloping the Laird's Throat was something they are both passionate about, adding the gym could fill a void in the village.
He said: "It has been sitting doing nothing for two-and-a half years empty and vacant. It has been run down, we both feel quite strongly about it.
"It took about six months to finalise the deal. The building is in absolute disarray, it has been flooded and flooded.
"It is a case of stripping it back to the bones. It has just had a lack of maintenance over the years.
"It is a complete stripping of the whole building and floorboards, it is going to be a blank canvas.
"When we opened it last time we had a busy bar to the stage we had Sandi Thom up. It was a really huge part of the community."
Mr Findlater said people could still come and have a drink in the new Laird's Throat – although at the restaurant and nutritional cafe side.
He added: "We are not actually going to be opening it as it previously was. We are doing a totally different approach. It will be a restaurant, gym and nutrition bar cafe.
"The cafe will mean you can go to the gym and then pick up a health meal for the day. We are also going to have a kid's playing area.
"It is not going to be a hard-selling bar open until 1am, it will be something different. It will have top quality gym equipment and two trainers to assist and help out."