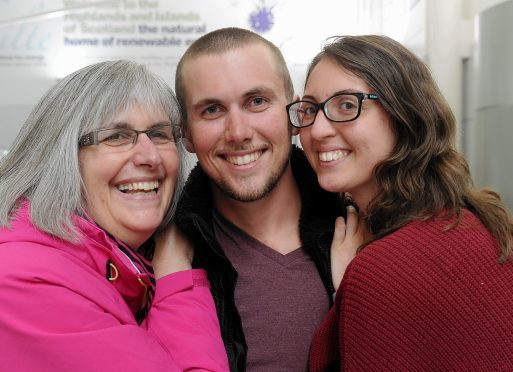 A north-east man who tackled half of the Atlantic solo in a gruelling, 3,000-mile row has vowed to continue his fundraising efforts for two children's charities.
Duncan Brown was one half of the Rowing For Rascals team which took on the Talisker Atlantic Whisky Challenge from La Gomera in the Canary Islands to Antigua earlier this year.
He eventually completed his journey in March and, now, the Granite City personal trainer will draw on his experiences at sea as he looks to continue supporting two cherished charity causes.
After his team mate, Robert "Andy" Strachan, was forced to bow out at the halfway mark when an infection left him in constant agony, Mr Brown powered on alone, unbowed and with a resilience which earned widespread admiration.
The challenge took Mr Brown 75 days, 14 hours and 46 minutes to complete. In anybody's terms, it was a Herculean effort.
The duo took on the Atlantic mission in the first place to amass funds for local children's charity, the ARCHIE Foundation, and Great Ormond Street Hospital – and their labours, to date, have raised £6,000.
After noticing donations were continuing to come in through the Rowing For Rascals Virgin Money Giving page, Mr Brown will continue his efforts.
The 27-year-old hopes to raise yet more funds through talks and Q and A sessions on his adventure, during which he had to overcome Atlantic storms, the vagaries of the weather, sleep deprivation and a litany of problems with their vessel, the Papa Delta.
Mr Brown, originally from Inverness, has set his sights on raising £10,000, if not more.
He said Great Ormond Street Hospital in particular was a place close to his heart, having been given little chance of living an independent life in his early years following a complicated birth.
Mr Brown said: "At the moment, I am due to do a talk and I am looking for a venue to do a question and answer session, drawing on the experience itself.
"We have received a few donations since we got back. I am just trying to let people know why we did it and hopefully I'll get a few pounds in.
"The charities are both quite inspirational. And Great Ormond Street was chosen for a very specific reason.
"My current total sits at just under £6,000 including Gift Aid and I would really like to get that up to £10,000."
"My weight is back up to what it was and I am now very much back to full health and very much enjoying training."
His involvement in the Talisker event required lashings of commitment and dedication, both before and during the marathon odyssey.
And, just because he is back on dry land, Mr Brown is determined not to stop making waves for causes close to his heart.
Mr Brown will soon be setting up a new fundraising page for donations.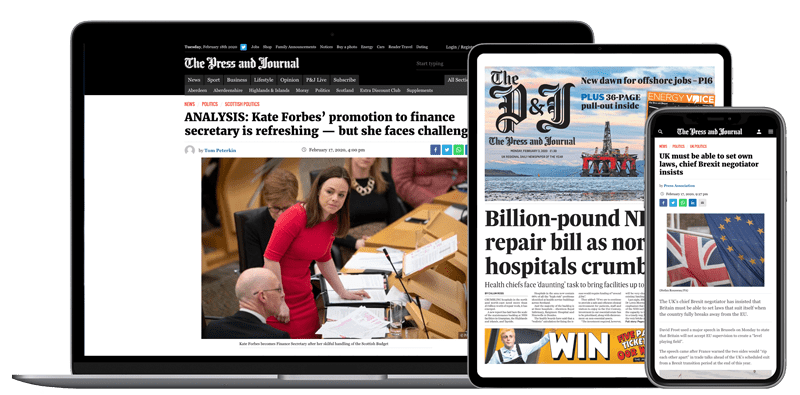 Help support quality local journalism … become a digital subscriber to The Press and Journal
For as little as £5.99 a month you can access all of our content, including Premium articles.
Subscribe