It was a red-letter day in Rosehearty as the village post office opened its doors again after weeks of refurbishment.
The community postmaster, Gavin McIntosh, along with two former postmistresses, gathered for the resumption of business at Ian J McIntosh Butchers after it closed for refurbishment last month.
Gavin McIntosh, son of Ian, said he was thrilled the service was up and running once more.
The 29-year-old added: "We closed for a refit, so we could provide a lot more services for the customer which we felt were needed by the local community.
"The office has been given a new counter, but we are also able to do transactions with companies such as Moneygram and Parcelforce which I do think the area was lacking.
"It's a very important service and people wanted these things. Parcelforce is popular, and we can exchange foreign currency now, which is always needed at this time of year.
"We had two former postmistresses attend the opening of the new post office which was excellent and I think they were both very happy to come along and give it their stamp of approval.
"It was great to see it reopen again and get it all back to usual, the post office has been very busy and we are definitely very well supported by the community."
Troup councillor, Mark Findlater seconded Mr McIntosh's views, explaining that postal services were vital in small communities.
He added: "This post office is a central part of the community as they often are in smaller, tight-knit communities.
"There are a lot of people who don't necessarily have transport or cars and therefore are still very reliant on the services which the post office offers.
"The post office can offer customers a huge variety of services and even more now that Rosehearty has been revamped, especially for the older generation who still like to do a number of things at the post office such as picking up their pension.
"It's really good it's open again and I welcome it wholeheartedly."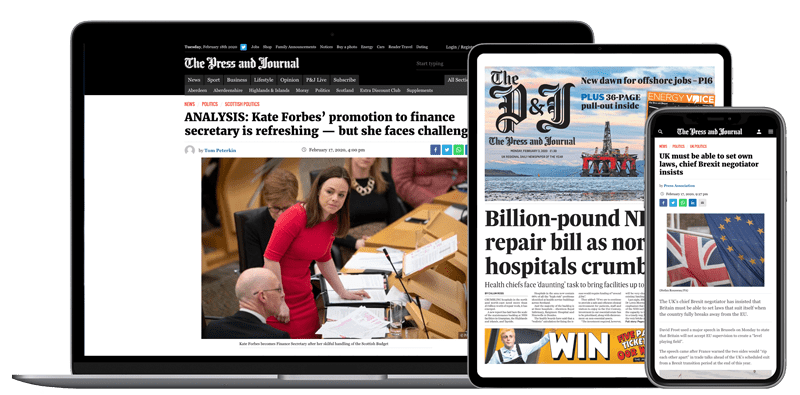 Help support quality local journalism … become a digital subscriber to The Press and Journal
For as little as £5.99 a month you can access all of our content, including Premium articles.
Subscribe