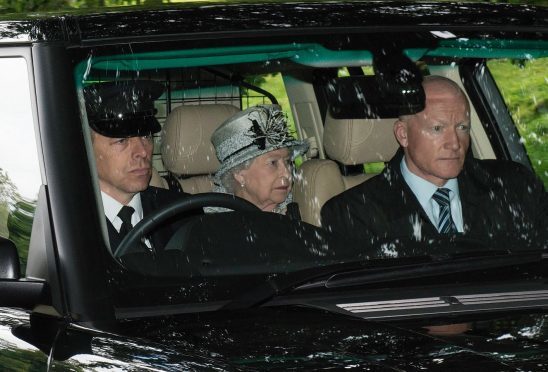 The Queen was looking rather glum yesterday when she arrived for church sporting a crowning glory – a sparkly, silver grey number featuring two tortoiseshell butterflies hovering beside a white heather bush.
The amazing millinery surprised and delighted churchgoers and royal watchers alike as Her Majesty arrived at Crathie Kirk.
One onlooker gave her verdict: "Daring and classy".
But would she wear it? "Not on your life".
It was the Queen's second Sunday at the little church since arriving for her annual holiday at Balmoral.
The monarch has been living in the seven bed-roomed Craigowan Lodge in the woods on the estate while the castle was still open to the public.
Yesterday was the last day of opening and the Queen, who will be accompanied by the Duke of Edinburgh, is expected to move into the castle this week.
Both car parks at Balmoral were packed yesterday as the public flocked to see the Her Majesty and take advantage of the last day of the castle being open this summer.
The Queen arrived at the church in a Range Rover.
But next Sunday – because she will have moved into the castle – she will travel the short distance to the church in her top of the range 187mph Bentley.
The Queen will be in residence at Balmoral until the first or second week of October.
It is expected that as usual, she and other members of the Royal family will attend the Braemar Gathering on September 3.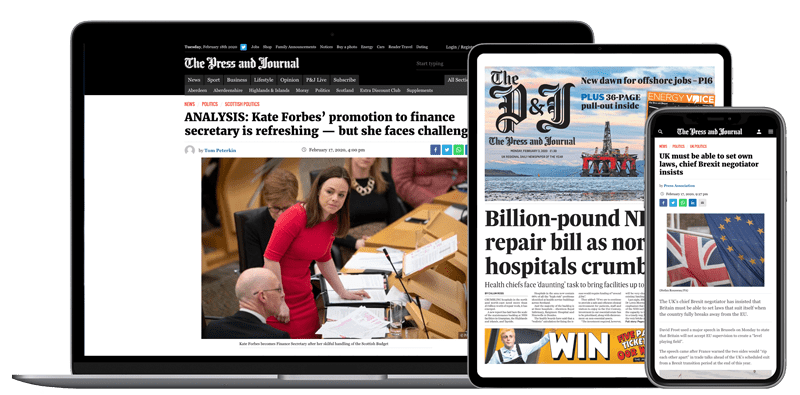 Help support quality local journalism … become a digital subscriber to The Press and Journal
For as little as £5.99 a month you can access all of our content, including Premium articles.
Subscribe