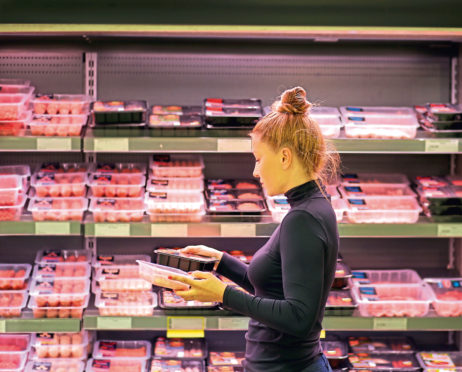 Low beef prices cost the British farming industry an estimated £170 million between November 2018 and the end of August this year, a Westminster committee has heard.
NFU vice-president Stuart Roberts made the comments during an evidence session on beef prices to the environment, food and rural affairs (Efra) committee.
"We have seen unprecedented falls (in beef prices). It's affecting all cattle keepers," he said.
National Beef Association chief executive Chris Mallon accused someone of pocketing money in the supply chain at the expense of farmers.
He said: "We have seen retail prices back by about 1% and our price back by 11%. There's money somewhere between us and the consumer.
"I can guarantee that no farmer feels they are getting a fair share of the retail price."
Efra committee chairman, MP Neil Parish, shared Mr Mallon's concerns.
He said: "Somebody is gobbling up lots of money. What is interesting is that we were trying to get retailers here and none appeared to want to come."
Tom Kirwan, managing director of meat processor ABP UK which runs an abattoir in Perth, said 2019 had been an exceptionally difficult year for processors with consumer demand down and production up. He said the price processors sell meat to retailers had now declined in line with the decrease in farm gate beef prices.
However, Efra committee members questioned the lag in the prices aligning.
Mr Parish said: "It's months too late. I'm really concerned about the lag and what on earth has been going on."
Fellow Efra committee member Sheryll Murray questioned why processors were paying farmers 10% less but taking three months to charge 10% less for their produce.