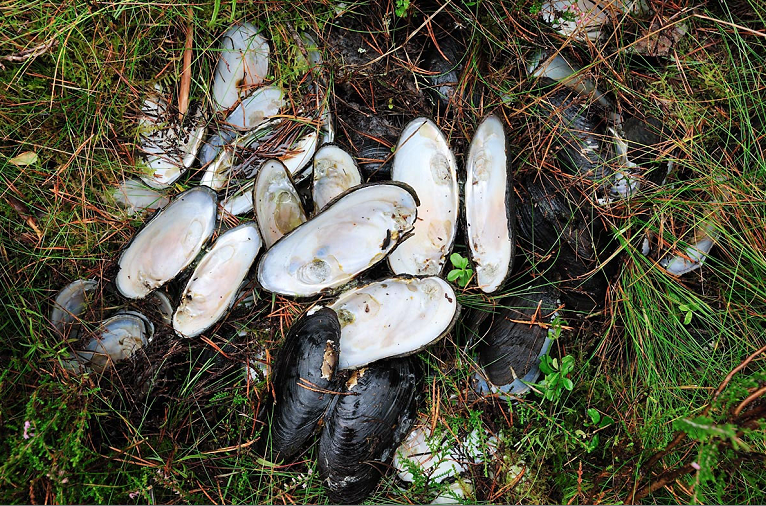 An environmental project to improve the River Dee as a habitat for rare molluscs will begin next week with the removal of 16 rusting cars and tonnes of rubble.
The £3.5million Pearls in Peril project, funded by the EU and co-ordinated by Scottish Natural Heritage, seeks to restore the freshwater pearl mussel to UK rivers.
The tiny creatures serve a huge purpose in river ecosystems by filtering out pollution and making waters safer for fish such as salmon and trout.
Once prolific across Europe, the mussels are now endangered, but Scotland's freshwater rivers and lochs remain a stronghold for the under threat species.
But in recent decades their population has sharply declined in the River Dee due to over-fishing for the rare pearls they produce, as well as the construction of man-made barricades of rubble, cars and boulders, put in place to create fishing pools that have inadvertently created faster flowing sections of the Dee.
The project will begin on Monday by removing an embankment first built in 1984 on the river banks at the Mar Lodge estate.
Assembled out of 16 cars, as well as tonnes of concrete waste, rocks and boulders, the 328 foot-long construct has been highlighted as a risk to the river's environmental stability, as well as an eyesore to those driving along the road to the Linn O' Dee.
David Frew, property manager for Mar Lodge estate, said that he welcomed the deconstruction of the barricade as he believed it would improve the scenery of the Highland glen.
He said: "The car embankment has been a blot on an otherwise iconic landscape for many years, and it will be fantastic to see this restoration work finally take place.
"The project demonstrates how partnership working between landowners and public agencies can deliver real results for the environment."
As well as improving the river as a habitat for the molluscs, the Pearls in Peril project is also running education programmes in north-east schools to guide the next generation not to make the same mistakes as the last and protect the vulnerable invertebrates.