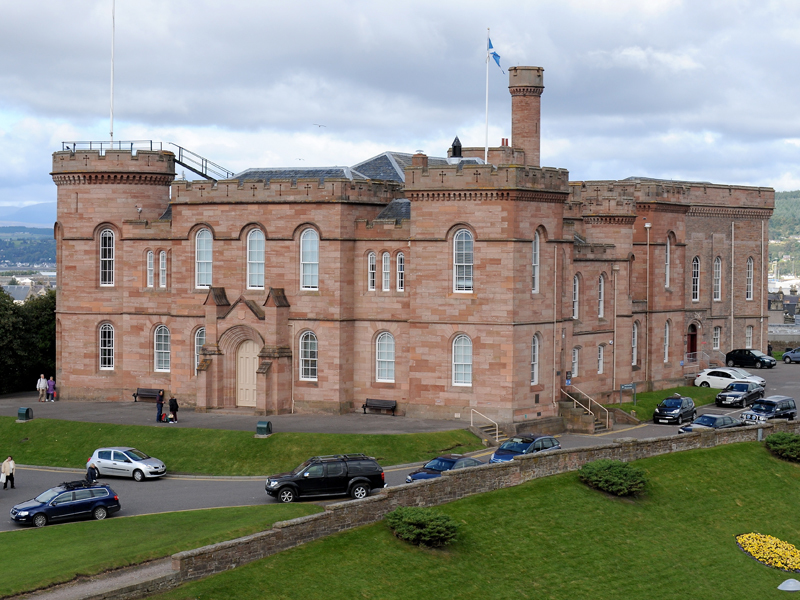 A Grantown-on-Spey teenager who fired an air rifle unlawfully will be sentenced next month.
Eiran O'Connell, Woodlands Terrace admitted reckless discharging of the firearm near his house on November 14, 2014 at Inverness Sheriff Court yesterday.
The court heard the 19-year-old was on two bail orders at the time. He will reappear on September 8 after the preparation of a background report.
A Munlochy man who lost his temper with his then partner and threw a mobile phone at her was jailed for 60 days after twice failing to complete the jail alternative of a community payback order (CPO).
Graham Traill, Brae Terrace, had been sentenced to the CPO on December 3 for the breach of the peace which occurred the day before.
Defence solicitor Marc Dickson said his client suffered from anxiety and depression, but had now secured a limited number of hours of work.
"He is in a much better position now to complete the order if the court will give him another chance." Mr Dickson said.
But Sheriff Gordon Fleetwood told 33-year-old Traill: "You have breached the order twice and instead of saying why he couldn't attend, he said nothing."
A 25-year-old driver who stole a variety of goods which he was supposed to deliver will be sentenced on September 8 after a background report has been prepared.
But although Sheriff Gordon Fleetwood released William Anderson from custody, he told him it did not mean a custodial sentence would not be imposed.
"This was a gross breach of trust." he said.
Anderson of Oldtown Road, Inverness had been employed by Capital Carriers between October and November 2015 when he committed the thefts.
He admitted stealing two games consoles, games, two iPads, a camcorder, a mobile phone, a camera, five pairs of shoes, books, DVDs, CDs, a tricycle, a toy mat, a jacket, a pair of boots, an electric toothbrush, a steam cleaner, two torches and chargers, a fire companion set and a quantity of power tools.