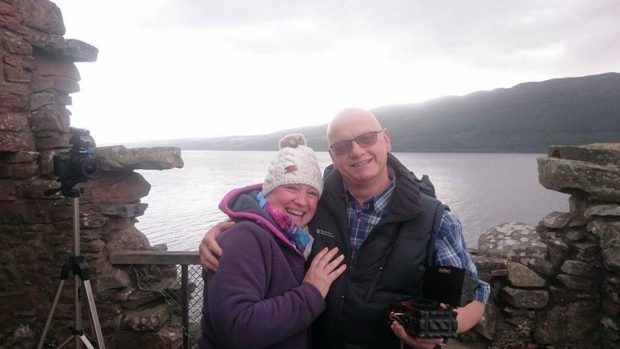 A grateful couple has thanked the Highlanders who went out of their way to ensure a romantic proposal overlooking Loch Ness went to plan – after it was almost ruined by a storm.
Michael Clark had his heart set on making the perfect proposal to his partner Vanessa Williams while they were on a holiday cruise on the Caledonian Canal.
But he was left relying on the kindness of strangers after the fickle Highland weather almost waylaid his plan.
The couple, both 49 and from Burntwood in Staffordshire, met in 2012 through online dating.
Former commando and now fuel tanker driver Mr Clark arranged to propose to Miss Williams – appropriately nicknamed Nessie – on August 8 at the top of Urquhart Castle – complete with piper.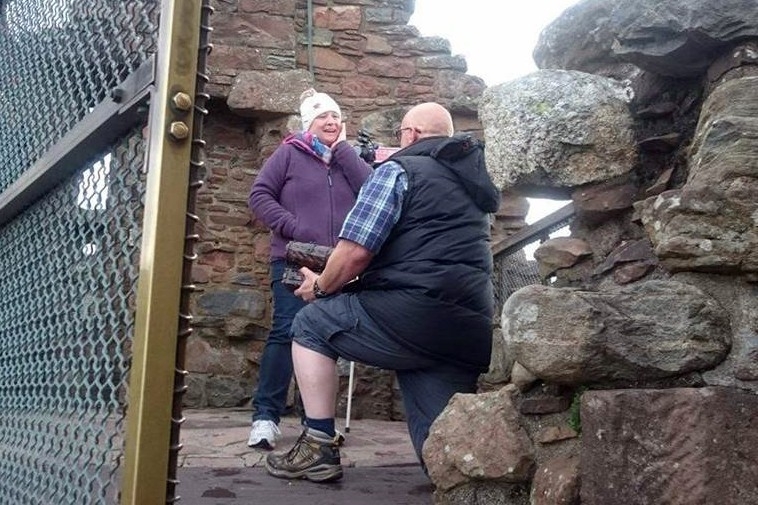 He had even been given permission by the castle's owner Historic Environment Scotland to get in at 8.30am before the popular attraction flooded with tourists.
And Mr Clark created a fake competition leaflet claiming that the first people to reach the highest point of the castle on the day would receive a reward.
The newly engaged Miss Williams said: "The only thing he had no control over was the weather and as we arrived at the top of the stair of locks at Fort Augustus, on the Sunday morning, I was told by the lock keeper that due to the storm, they were not allowing anyone down the locks or onto Loch Ness.
"Michael, my partner, appeared concerned when I told him this.
"Whilst I was souvenir shopping he had a chat with the lock keeper and explained his predicament, we needed to be moored by 8pm that evening at the castle so that he could propose the next morning.
"The very kind lock keeper and his staff agreed to let us down as long as we moored overnight at the bottom of the locks and sailed at first light."
They had to set sail at 5am the next morning in order to reach the castle in time for the proposal – with Miss Williams believing the early start was one of the "adventures" her partner likes to organise.
Miss Williams added: "We sailed there safely and the rest of the planning went perfectly, I said 'yes' and we are planning our wedding at Easter 2018."
The couple said they wanted to thank the lock keeper and their team at at Fort Augustus, the lady lock keeper at Kytra, Euan and his team at the castle, Neil the Piper and his wife and daughter and our dear friends Keith, Miranda and Sophie.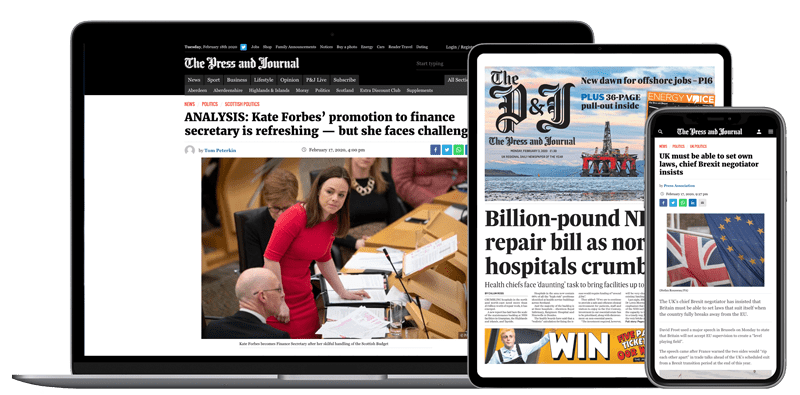 Help support quality local journalism … become a digital subscriber to The Press and Journal
For as little as £5.99 a month you can access all of our content, including Premium articles.
Subscribe