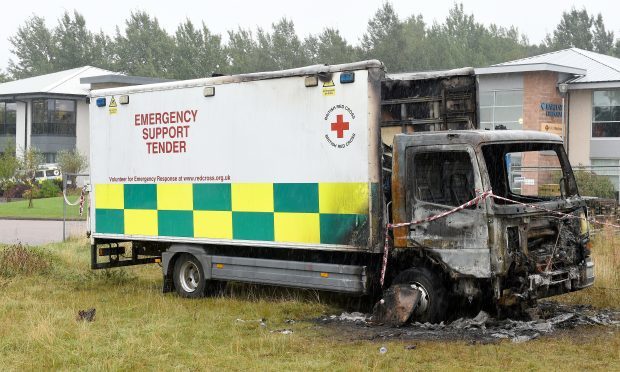 Police have launched an investigation after a Red Cross emergency response truck was found burned out in an Inverness business park.
A fire broke out in the vehicle in the early hours of yesterday while it was parked near the international charity's office at Cradlehall Business Park in the Highland capital.
Thousands of pounds of equipment was inside the truck, with extensive damage caused to the cabin and part of the trailer during the blaze.
Police were treating the incident as "unexplained" last night and appealed for witnesses.
Local councillors said it would be "shocking and appalling" if the fire was found to have been started deliberately.
A spokesman for the British Red Cross said: "Until fire investigators have completed their work, we cannot know for sure how this fire started.
"The truck involved was one of several Red Cross vehicles parked outside our offices at Cradlehall Business Park, Inverness.
"The Mercedes Atego truck is used to transport vital emergency response and first aid equipment to wherever it is required.
"At the time of the fire, it was loaded with a range of equipment, including emergency response bikes, trolley beds and gazebos – worth several thousand pounds – at least some of which was damaged.
"The vehicle is an important part of our emergency response and event first aid capability but the Red Cross is very experienced in dealing with crises and this will not affect our ability to deliver help to people who need it."
A police officer remained at the scene of the fire yesterday morning.
Local councillor Ken Gowans said: "It would be quite disturbing if this turned out to be deliberate. It would be an appalling act of senseless vandalism.
"It doesn't help anyone, least of all the Red Cross who are an internationally respected organisation. It's quite shocking and appalling in a quiet part of Inverness.
"If this is found to be an act of destruction, then I hope the police are able to apprehend those responsible and they will be brought to justice."
Fellow Inverness South representative Carolyn Caddick said: "People need these services and rely on them.
"I would be surprised if it was vandalism. It's a shame if it is. It would be appalling.
"There have never been any issues at that business park before to my knowledge. It's a very well cared-for and looked after area.
"It's such a shame, it really is. The people there work so hard fundraising and organising."
A police spokesman said: "Police in Inverness are carrying out enquiries into a Red Cross emergency lorry having being found on fire on Caulfield Road North Inverness.
"The incident happened in the early hours of today.
"Police are treating it as unexplained at this time, and are appealing for anybody who saw anything suspicious in the area at the time or who have any other information about the fire to contact them on 101 or Crimestoppers on 0800 555111 if you wish to remain anonymous."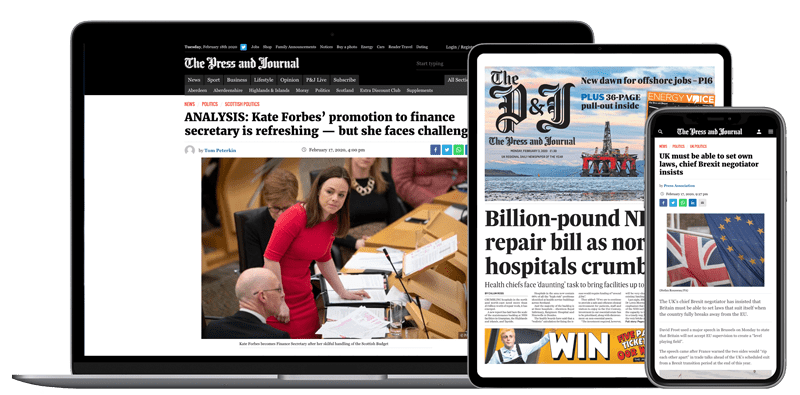 Help support quality local journalism … become a digital subscriber to The Press and Journal
For as little as £5.99 a month you can access all of our content, including Premium articles.
Subscribe