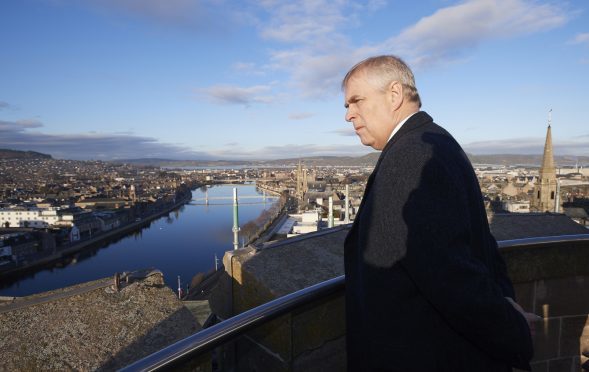 The stunning new Highland Hospice has been officially opened by Prince Andrew.
The prince toured the purpose-built facility and met patients, family members and staff during his visit.
It was part of a day-long series of engagements for the royal, who is known as the Earl of Inverness when in Scotland.
He also visited the new viewing platform at Inverness Castle in order to see the city and in particular the River Ness Flood Alleviation Scheme.
The hospice opening was the key part of his visit, marking the official opening of the facility which welcomed its first patients last month.
Prince Andrew was welcomed by Norman MacDonald, chairman of the hospice's board of trustees and during his visit the VIP visitor was shown the brand new inpatient unit as well as the fully renovated day therapies centre.
He was introduced to patients, family members, staff and volunteers by Kathryn Hamling, the hospice's head of clinical services.
The hospice opened after a three-year fundraising effort which gathered £4.5million towards the construction of the facility, raised by more than 4,000 donors.
Hospice chairman Mr MacDonald said: "We are delighted to welcome HRH The Earl of Inverness to open our new Highland Hospice today.
"With the support of the Highland public we have achieved our £4.5million fundraising target and delivered a building offering a welcoming and calming environment with all the features a modern care facility needs.
"We are proud of what we have been able to provide for the people of the Highlands and I am delighted that the Earl was also impressed."
At the end of his visit Prince Andrew was invited to unveil a plaque marking the opening of the hospice.
Earlier in the day Prince Andrew visited the new viewing platform for an eagle's eye view of the River Ness flood scheme and the city.
He was welcomed to Inverness Castle and to the Town House by city provost Helen Carmichael to unveil a special plaque to mark his visit.
She said: "I hope he enjoyed his visit this morning to the castle hill viewing platform in the North Tower, with such splendid views over the city.
"He will certainly have had a bird's eye view of the award winning flood scheme and the beautiful new surroundings of the River Ness as well as views over the whole of Inverness."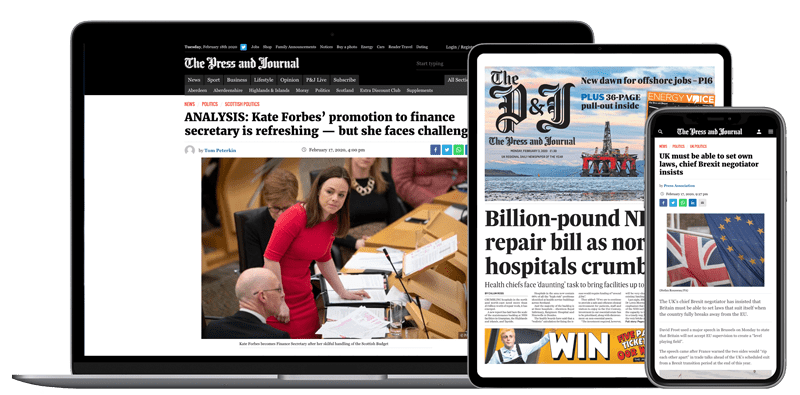 Help support quality local journalism … become a digital subscriber to The Press and Journal
For as little as £5.99 a month you can access all of our content, including Premium articles.
Subscribe