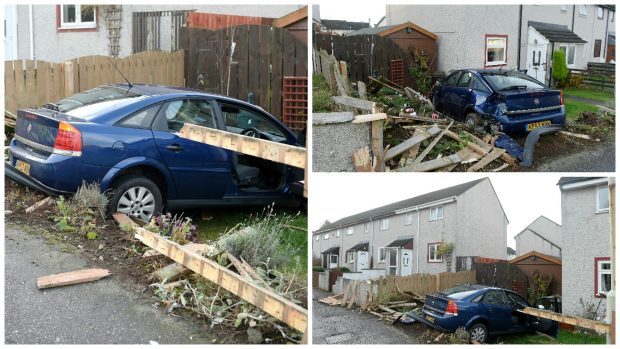 A family were left stunned yesterday after a car crashed through their fence and landed in the front garden of their Inverness home.
Emergency services attended the scene after the incident at about 11am on Keppoch Road in the Culloden area.
A blue Vauxhall Vectra left the road and ended up in the garden, just a few feet from the front door of the house.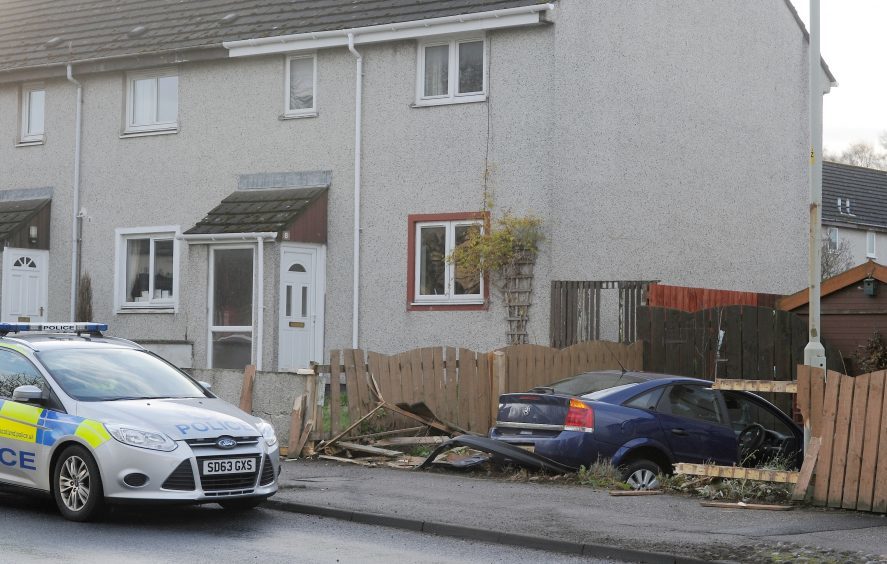 A wooden fence was almost completely destroyed when the vehicle ripped through it, and Christmas garden decorations – including models of Santa Claus – were scattered by the vehicle.
Damage was also caused to the rear of the car and the wall of a neighbouring home, with the car appearing to have spun after leaving the road and mounting the pavement.
Skid-marks on the road suggested the Vauxhall had been travelling up the hill on the other side of the road before swerving towards the house.
The family were inside the property at the time of the incident, and it is understood they did not know the driver.
The householder said: "I don't know what happened. I was upstairs and I heard a thud. I thought my wife had collapsed.
"I came down and my boy was jumping about, and there was a car in the garden."
An ambulance attended the scene, but the police indicated there were not thought to be any injuries to those involved.
Officers were seen speaking to a woman outside the semi-detached home.
The police said they could not comment on the incident yesterday.
But it was the latest in a series of similar crashes at properties in Inverness in recent months.
In October, a red Suzuki Vitara knocked over a lamp post and ended just a few feet from a large front window and door at the home in the city's Millburn Court area.
In the same month James and Catherine Lawless were upstairs sleeping at their Kessock Avenue residence when a white van careered through the fence and hit a tree before stopping against their front door.
It was the second time it had happened, with a car having crashed through another part of their fence and damaged a car parked in their driveway in July.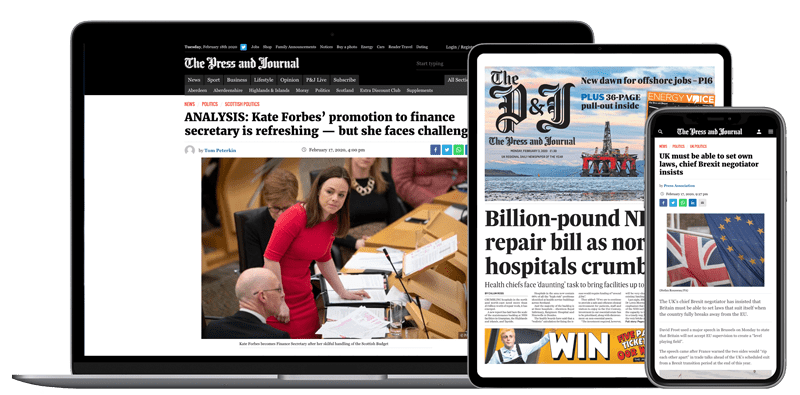 Help support quality local journalism … become a digital subscriber to The Press and Journal
For as little as £5.99 a month you can access all of our content, including Premium articles.
Subscribe