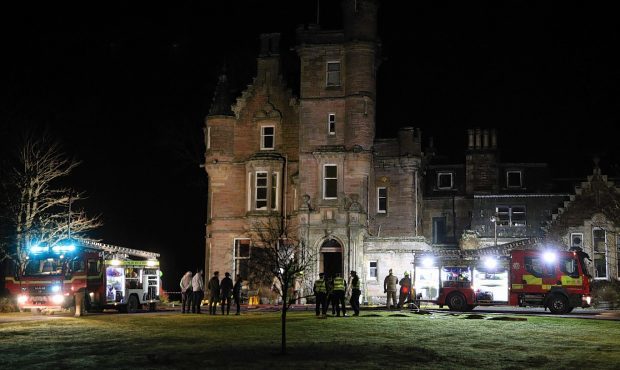 A leading naturalist narrowly escaped tragedy last night when a fire broke out in his baronial Highland home.
Sir John Lister-Kaye was oblivious to the blaze while cooking his dinner at the other end of his four-storey house on the Aigas Estate, near Beauly.
His son, Warwick, discovered the fire when he arrived at his office within the building to do some work.
He was faced with smoke coming from a first-floor bedroom and raised the alarm at about 5.15pm.
A first-floor bedroom was extensively damaged but no-one was injured and the family praised a quick response from fire crews who travelled from Beauly, Dingwall and Inverness to tackle the blaze.
Sir John was too upset to speak last night.
Mr Lister-Kaye jun, who manages the Aigas Field Centre, said: "I just walked into my office and it was full of smoke.
"I think my father was cooking his dinner at the time, also on the first floor, but at the other end of the house, so I think he was oblivious to the fire.
"Obviously a fire in an old house is potentially very serious but fortunately this was a small one and the fire brigade got to it very quickly.
"I'm full of admiration for these guys who contained it to one bedroom. They were on it really quickly and I think because of their quick actions a much more serious incident has been averted. Everyone's okay.
"I came in to do a bit of work and discovered the fire. A lot of smoke spread through the house."
He said the house has a couple of wood burners but nowhere close to the seat of the fire.
Sir John's wife Lucy was out at the time and he was alone in the house. The cause of the blaze is being investigated.
The Victorian mansion is best known for the field studies centre that author and naturalist Sir John established in 1976.
It is a haven for nature lovers and draws visitors from around the world, offering guided walks through native woodland on nearby trails. Aigas hosted TV's live action nature favourites Autumnwatch and Winterwatch.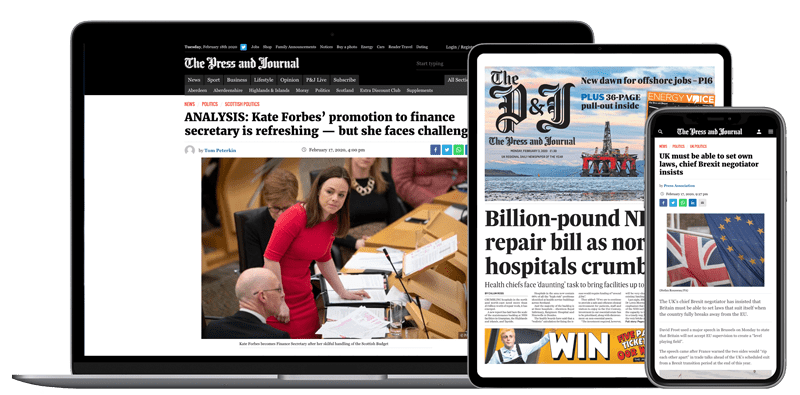 Help support quality local journalism … become a digital subscriber to The Press and Journal
For as little as £5.99 a month you can access all of our content, including Premium articles.
Subscribe