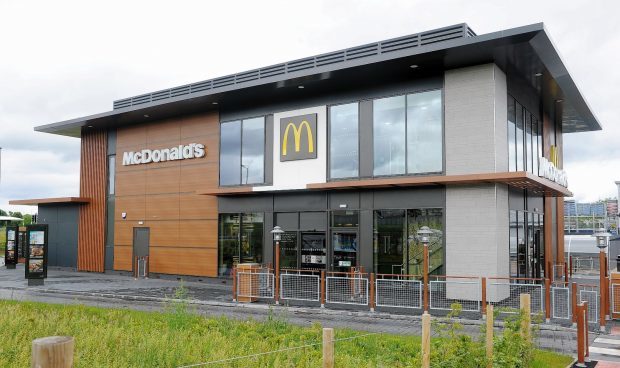 A fast food giant looked close to securing a late licence for one of its Inverness outlets yesterday – but a planning restriction foiled the move.
McDonald's wanted to extend opening hours at their outlet at Inshes Retail Park in Inverness from 11pm to 2am, seven days a week.
But a planning restriction means the premises can not open beyond midnight as it is close to a residential area.
Ian Brown, chairman of the Highland Licensing Committee, said at the end of yesterday's meeting in chamber: "I have got reservations because of where it (McDonald's premises) is as it's beside houses, and because of this planning restriction which is because of residential amenity."
After the meeting Ross Donaldson, the McDonald's area manager for Fort William, Elgin and Inverness, said he was "disappointed" with the outcome and that he will need to speak with franchisee Craig Duncan before considering efforts to vary the condition, and re-apply.
A dozen objections were lodged in response to the application from two local community councils and householders.
They raised a number of concerns, including car noise, litter, a lack of consultation and potential damage to houses.
Yesterday in chamber, Jean Pumford, a trustee of Inshes Retail Park, and Inverness South Community Council's Bob Roberts, reiterated these concerns. They also claimed an increase in vandalism in a nearby park had been caused by the presence of the new McDonald's outlet, which opened in October.
But Mr Donaldson said yesterday that staff will deal effectively with any antisocial behaviour in the restaurant and surrounding area and can not speak for such behaviour elsewhere.
He also said that McDonald's employees carry out a minimum of two litter pick-ups a day – both in the car park and further along towards Tesco.
And he stressed hat that customers sitting upstairs in the premises would not be able to look onto bedrooms in nearby properties.
Mr Donaldson added that he'd be "more than happy" to consider changing the operating hours to 6am-2pm.
He also said that the reason for extending the hours was because, often, the current final hour of opening generates as much sales as that during lunchtime and dinner.