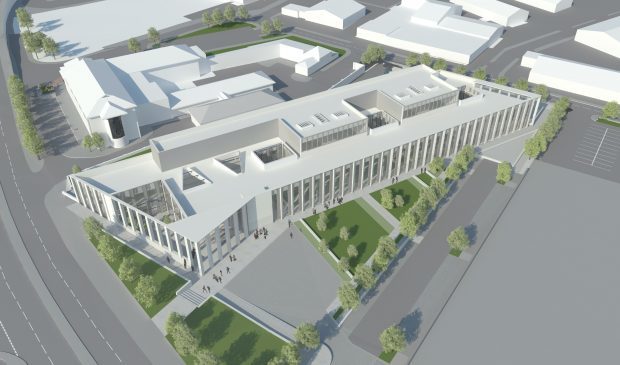 There has been a change of plan for a new court complex in Inverness after the proposals were taken back to the drawing board.
A new planning application has been submitted for the Inverness Justice Centre.
The distinctive V shape of the previous plan has been ditched in favour of a single linear building.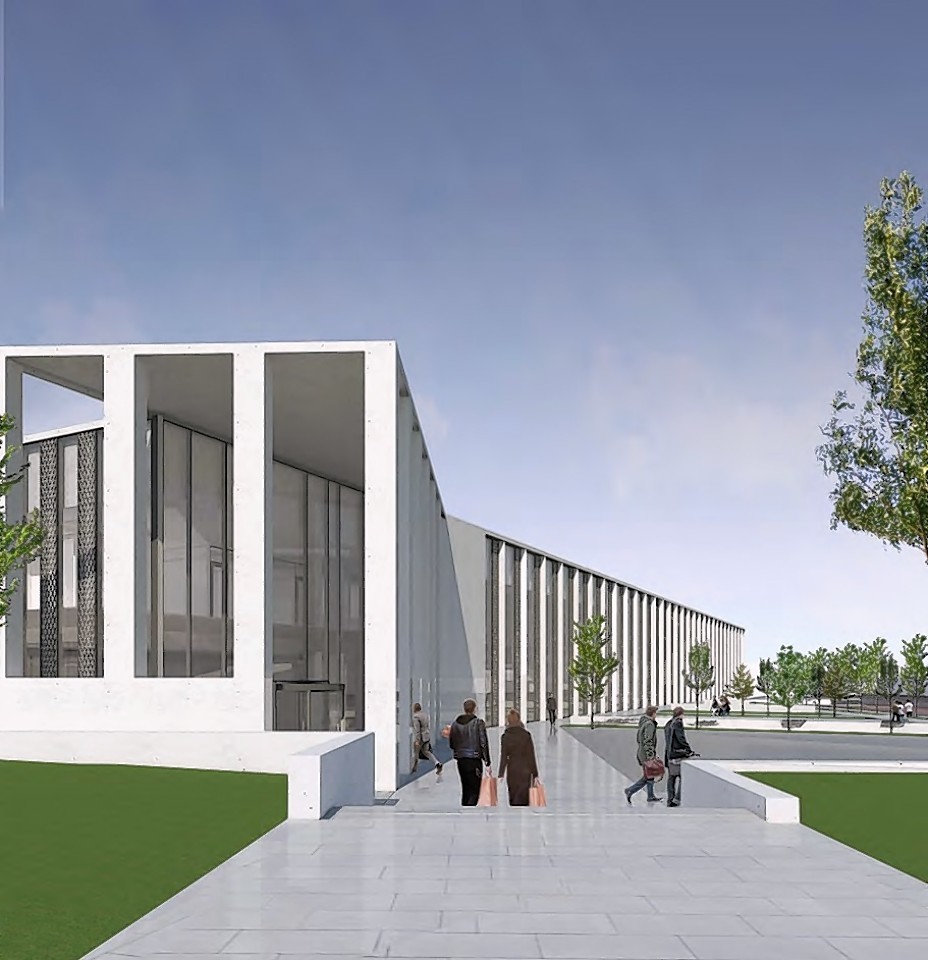 Work has already started to prepare the site off Longman Road, between the police station at Burnett Road and the former Inverness College building.
The Scottish Courts and Tribunal Service (SCTS) said they have "improved" its plans for the £23million complex, which would the first of its kind anywhere in Scotland.
The change in shape has led to a reduced floor space, meaning "efficiencies" are being sought to save space.
A spokesman for the SCTS said the revised elevations are "a much stronger design that provides the necessary gravitas with greater elegance".
SCTS chief executive Eric McQueen said: "Rather than simply a replacement sheriff court building, the justice centre will play a pivotal role in changing victims', witnesses' and offenders' experience of the justice system, while providing high quality secure criminal courts, and flexible accommodation for our civil courts and tribunal users.
"By bringing together the right organisations, we can all focus on problem-solving approaches to reduce reoffending and increase the opportunity for community sentencing, while providing the facilities and technology to remove the need for children to appear in court and in the longer term, digital case management for summary crime."
The resubmitted plans mean that a further public consultation event will be held at the Royal Highland Hotel on Thursday, June 22 between 3pm and 7pm.
The revised scheme will need to be approved by Highland Council's planning committee before going ahead.
Construction is planned to begin in late 2017 with contractor Robertson Construction Ltd. to complete the main building works in 2019.
Justice Secretary Michael Matheson said: "We are working with SCTS to deliver a justice system that is accessible and fit-for-purpose and the new Inverness Justice Centre will give the people of the Highlands access to modern facilities and support all in the same place, making a positive impact for local communities.
"I would encourage anybody with an interest in the proposals to go to the public exhibition and make sure they have their say."
The project will have the added benefit of allowing the SCTS to move out of Inverness Castle, meaning the building would be free to be transformed into a tourist attraction.