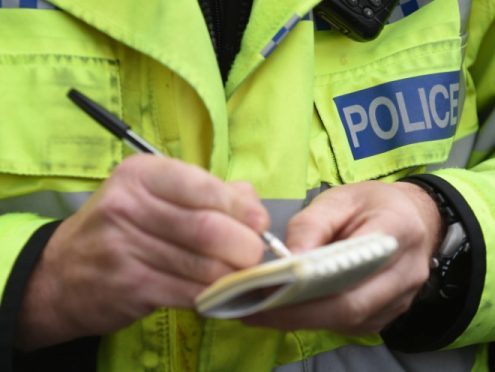 CCTV footage has captured the shocking moment a vandal targeted vehicles in a quiet Inverness neighbourhood after dark.
The video appears to show a female scratching a van in the Hawthorn Drive area of the city as she walked past in the early hours of Saturday morning.
Police launched an investigation after receiving three reports of vehicles being damaged in the street.
The force last night appealed for anyone with any information to come forward to help catch the culprit.
Local resident Paul Shirley posted the footage on social media after saying that the woman "scratched my van from front to rear and many other cars in Hawthorn Drive".
He told the Press and Journal yesterday: "I want this person to pay for the damage."
At least two other residents of Hawthorn Drive, in the Dalneigh area of the city, reported on social media that their vehicles had also been targeted by the vandal.
The CCTV footage appears to show the van being "keyed" by the woman at about 4.26am on Saturday morning.
A police spokesman said: "Police in Inverness can confirm that three reports have been received relating to vandalisms of vehicles in the Hawthorn Drive area.
"Enquiries are ongoing into the incidents and anyone with information is asked to call Police on 101 or Crimestoppers on 0800 555 111."
In April, Dalneigh and Merkinch residents were left furious after more than 90 cars were damaged in a few streets in just one night.
Motorists were left counting the cost after wiper blades were torn off or mangled – while some other vehicles had their wing mirrors broken off.
The trail of the damage spread along Telford Road, Telford Street, Telford Gardens, Dochfour Drive and Skinner Court.
A 42-year-old man was charged in connection with the alleged vandalism.