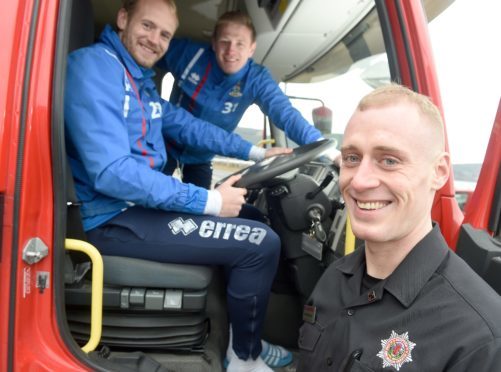 He is already a hero in the most obvious of ways – the man who runs into a burning building to help.
And now, firefighter Conor Cormack has become a potential life-saver of a different kind, and is inspiring others to do the same.
Mr Cormack signed up through Anthony Nolan to became a stem cell donor five years ago – and in November he was told he was a match with someone in need of treatment.
He said: "The success rate is much higher if you are younger. I am 26 which is good for a match but the younger the better from 16 to 30 – I think I was a ten out of ten match.
"They phoned up and said we think we have found a match, so do you mind if we send a nurse to the house to take some blood and that will confirm for us whether it is a ten out of ten match or not."
Mr Cormack then had to wait six weeks to find out the results, he said: "then I got a phone call to say 'you are a match are you willing to donate' and I said yes'."
"I felt pretty excited when they found a match, it is a strange feeling knowing there was someone specifically who needs you to do something for them."
"For the first two years I won't know how it went and we are only allowed to exchange anonymous cards so I sent a 'get well, best wishes card'."
Mr Cormack's story inspired Caley Thistle players to put football to one side this week to get behind the cause.
The Trust works by building a database of willing people who are willing to donate and then they match their profiles with those in need.
Goalkeeper Cameron Mackay said: "Someone came to training at the start of this week and told us all about it.
"Everybody under 30 signed up, the boys were brilliant, nobody refused to do it, they all took part."
First-choice keeper Mark Ridgers understands that if a match was found for him then he might miss some playing time.
He said: "If you are able to save a life that is a lot more important than playing football for 90 minutes – a life, a family, it all is more important than football."