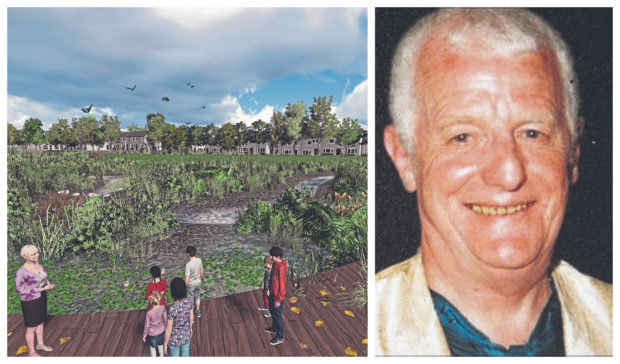 A multi-million pound flood protection scheme on the outskirts of Inverness is finally to go ahead – seven years after a hero pensioner died when trying to help neighbours during torrential rainfall.
But councillor Ken Gowans has questioned whether the scheme in Smithton and Culloden has been "slimmed down" after Morrison Construction had won the £6.2 million contract, which he claimed Highland Council had originally budgeted for £10 million.
A council spokeswoman responded last night saying the tenders had come in lower than previously anticipated and that the original plans remained the same.
The massive project was instigated after significant flash flooding at a series of burns and streams in the two areas in 2002, July and August 2011, and October 2014.
In particular, after torrential rain in July 2011, 68-year-old Bill Hamilton died when he had attempted to unblock a culvert as water swept through Smithton.
Mr Hamilton is believed to have struck his head and subsequently drowned. His body was found in a nearby stream.
The new scheme is designed to prevent the same type of tragedy and, according to Highland Council, will protect at least "129 properties at risk of a 'once-in-200-years' event".
But local councillor Ken Gowans is worried the scheme may have been "slimmed down" due to differences in the costings from the original budget and the contract figure.
He said: "If it was going to cost £10 million and now it is £6 million then it has been considerably slimmed down and it would not be what the administration promised residents.
"I think we do have to ask what the scheme entails and what if anything has been left out. If that is the case, it would not be welcomed by local communities because of this and it could be argued that they are being short changed by the administration."
Highland Council, however, last night moved to calm concerns that the scheme had been curbed due to budget pressures or plan changes.
A spokeswoman said: "The works have not been altered or slimmed down. Tenders were very competitive and came in lower than previously anticipated."
Meanwhile, Smithton and Culloden Community Council chairman David McGrath also voiced concerns, adding: "I don't know where they are going with this. From what I have heard I am not happy."
Mr McGrath said he wanted more details about what is to be done.
Highland Council said the £6.2 million scheme will complement work that has already been undertaken in earlier phases.
It will include the creation of flood storage areas in Culloden Park and Smithton Park and replace a culvert between Lochlann Court and Redburn Avenue.
Culverts will be removed beneath Smithton Park and between the railway at Murray Terrace and Smithton Park.
The contract is due to start in the next four to six weeks, with the majority of the works due to be completed by the summer of 2019.
The Scottish Government is paying for 80% of the total cost while the Highland Council is providing the remainder.
An Inverness hero
In July 2011 torrential rain in the Inverness area led to flooding that grew progressively worse.
Smithton man Bill Hamilton, 68, kind heartedly went to help some neighbours by trying to clear a culvert that was blocked with debris.
But at some stage he apparently hit his head and was washed away in flash floods, eventually being found drowned in a nearby burn.
The police investigated the incident which they did not treat as suspicious and no charges were brought.
An independent report later recommended that work be carried out to reduce the risk of flooding, highlighting drains that are prone to blocking.
The next month flooding again struck the Highland capital and again affected Smithton and Culloden triggering emergency debates at the local authority.
In response to Mr Hamilton's death and the flooding the Highland Council drew up an action plan to alleviate the impact of flooding.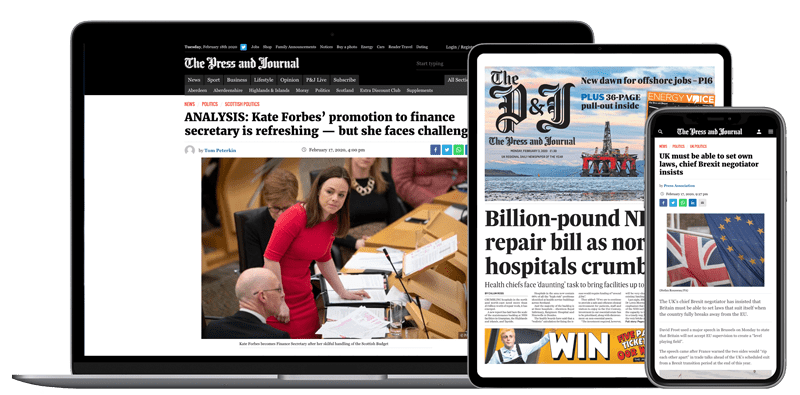 Help support quality local journalism … become a digital subscriber to The Press and Journal
For as little as £5.99 a month you can access all of our content, including Premium articles.
Subscribe