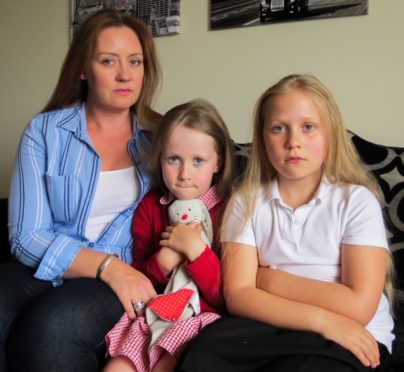 An Inverness mother is suing Thomas Cook after her daughter was abducted from a hotel kids club during a family holiday to Turkey.
Janet Alexander, 46, left her five-year-old daughter Rose at the Royal Wings Hotel's supervised play area to accompany her older daughter Lois to a scuba diving lesson.
On returning around an hour later, Ms Alexander was horrified to learn that Rose was missing, with staff unaware of the child's absence.
Ms Alexander said: "This has been the most traumatic experience of my life. I thought my daughter was either dead or faced being trafficked and abused.
"No matter how much I process things it just leaves me in pieces. I've been shaking and in tears ever since it happened – I even struggle to leave the kids at school now.
The week long holiday in April was the first time Ms Alexander and her daughters had been abroad.
Ms Alexander believes Rose was abducted minutes after being dropped off at the play area. The youngster was returned to the hotel after being spotted with a woman dressed in a hijab by an eagle eyed guest.
Inverness mum to sue Thomas Cook after her five-year-old daughter was abducted from a hotel in Turkey
Five-year-old Rose told her mother she thought the woman was a staff member because she was already inside the play area. She was invited to go for a walk and assumed this was OK because she often went outside for walks at pre-school.
Since the ordeal, Ms Alexander, a senior charge nurse with NHS Highland, has been unable to return to work due to extreme anxiety and post-traumatic stress.
She added: "I am going back to work on reduced hours so I can collect the girls from school because that's my main concern.
"Thomas Cook completely failed when we needed them, seeing us go to the Turkish police station without any support.
"Their response has been one of an attitude that is very much, you've got her back unharmed, what's the problem?
"I just wanted to come home on the Sunday. The staff in the hotel were acting strange, avoiding eye contact and just not being very welcoming.
"Rose is very aware now of making sure I know where she is, but it has probably affected Lois more as she is aware of the 'what ifs' surrounding the situation."
Ms Alexander has now launched a legal case, which could be worth a five-figure sum, in the hope of the outcome leading to improved safety standards.
The hotel said its children's club was safe and secure.
But a spokesman for Thomas Cook said: "We were very concerned to hear of this incident and we understand how distressing it must have been.
"We are investigating thoroughly with the hotel to understand what happened and we will work with the hotel to make any required changes so that this can't happen again."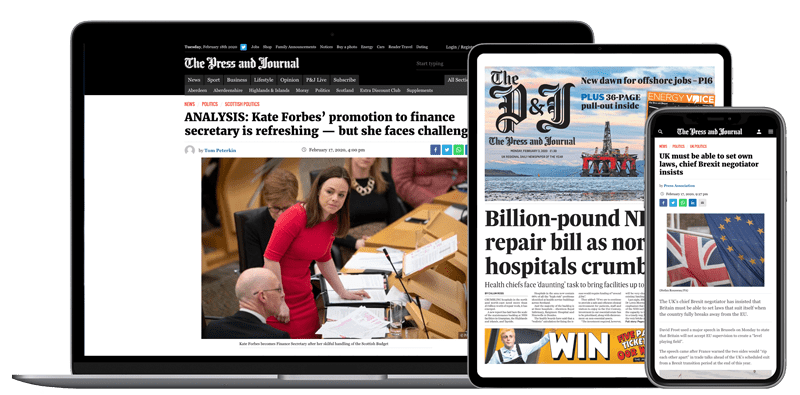 Help support quality local journalism … become a digital subscriber to The Press and Journal
For as little as £5.99 a month you can access all of our content, including Premium articles.
Subscribe