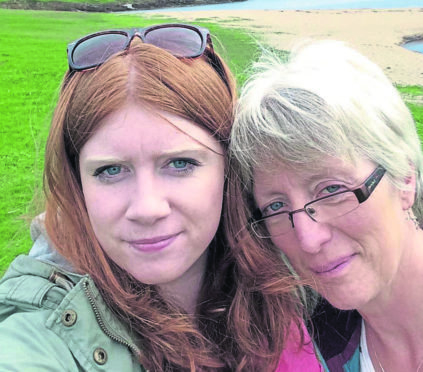 A woman from the Outer Hebrides has laid out her claim to fame as the first person to be born in a coastguard helicopter after a mother from Inverness recently gave birth at 1,400ft.
Kirsty Macleod said she was thrilled to hear the news of the birth of baby Torran Macdonald – the child of Alicia and Sandy MacDonald – who made his dramatic entrance into the world on board a helicopter over Penzance on Saturday, August 18.
But Miss Macleod, who runs an arts and crafts shop at Claddach Kirkibost in North Uist, said she was surprised a coastguard spokesman insisted that little Torran had only been the second infant to be born on a coastguard helicopter since a woman gave birth over Shetland in 2012 – because Miss Macleod was born in mid-flight on April 2, 1989.
Miss Macleod, 29, said: "I was really amazed when I found out that another baby had been born on a coastguard helicopter, this time over Cornwall, and I just felt so happy for that family from Inverness.
"My mum, Catherine, was at Daliburgh Hospital in South Uist, and she had gone into labour, but I was showing signs of stress so it became evident that my mum would require a C-section, and the air ambulance at the time was the coastguard helicopter.
"They picked her up at Daliburgh, to take her up to Stornoway.
"We were in the air for about ten minutes, and apparently I just couldn't wait any longer.
"The cord was around my neck, so it was quite dramatic for my poor mum."
Miss Macleod added: "It was nice to hear that somebody else will have the same story as I have, because I got absolutely spoiled by the coastguard crew when I was little and growing up.
"I'd always get birthday presents and Christmas presents, and I was invited up to their celebration of their 1,000th mission in Stornoway.
"They picked us up at our house and took us to the ceremony, I must have been six years old or so, but I do remember going on the helicopter and getting a big bouquet of flowers.
Miss Macleod said she and her partner are preparing to buy a house together, but when asked if she was planning any babies of her own, she joked: "I don't know, but hopefully they won't decide to be born on a helicopter."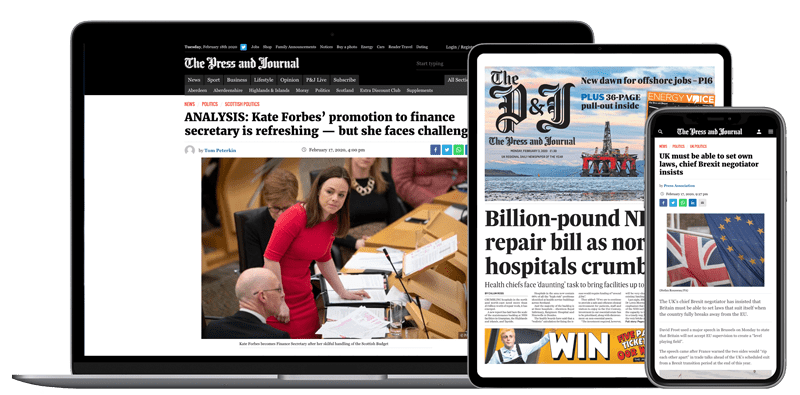 Help support quality local journalism … become a digital subscriber to The Press and Journal
For as little as £5.99 a month you can access all of our content, including Premium articles.
Subscribe