 Highland councillors yesterday granted planning in principle to a development of 12 houses in Fortrose, despite local concerns about ever-increasing traffic pressure in the town.
The development is in a site known as Ness Gap, next to Dolphin Drive, from which the houses would be accessed.
The proposals include eight detached houses and four semis.
Local objectors included Fortrose and Rosemarkie community council on grounds that traffic management measures for Fortrose High Street 'have neither been proposed or implemented', and the impact on trunk road junction had not been considered either.
Black Isle councillor Craig Fraser said: "This is groundhog day for me where I note the objections from local residents and the community council in relation to traffic on Fortrose High Street.
"My main concerns are traffic management on the Fortrose to the A9/B9161 junction and the extra traffic through the town."
Mr Fraser questioned why Transport Scotland was not objecting to the proposal when road safety issues were foremost at the junction.
He said: "I have lost count of the number of times I have raised this at committee, and it appears to me that Highland Council is agreeing to this development without proper cognisance of new developments such as 55 houses in Greenside, Rosemarkie and 34 in Avoch."
Senior council engineer Jane Bridge told councillors that modelling showed the traffic flow to be acceptable, although she conceded the model dated back to 2011 and the microsimulation equipment was no longer available.
Mr Fraser said: "I would like to see Highland Council commission an up to date simulation.
"I've always said that road infrastructure should be addressed first, rather than build first and worry about roads later."
Councillor Margaret Paterson also expressed concerns about traffic.
She said: "The town is so difficult to get through in summer it's nigh on impossible. Where do you draw the line? It must be terrible for the people that live there."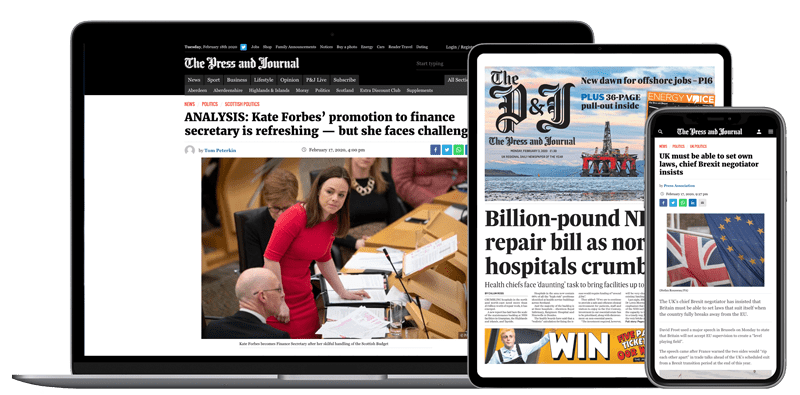 Help support quality local journalism … become a digital subscriber to The Press and Journal
For as little as £5.99 a month you can access all of our content, including Premium articles.
Subscribe