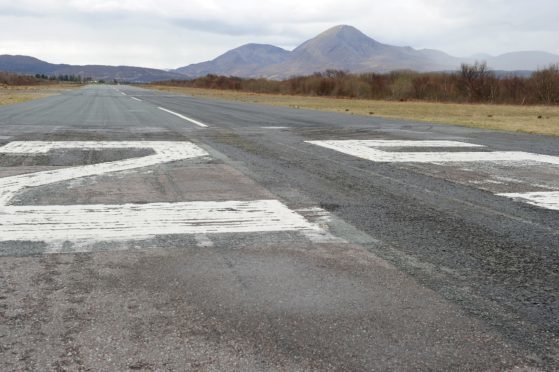 A Skye partnership pushing for the restoration of scheduled air services from Ashaig Airport, Broadford, has called on the Scottish Government to provide more funding for the project and ask Highlands and Islands Airports Ltd to take over the lead role in its delivery.
Skye Airport Working Group has members from Highland Council, which owns the airport, Highlands and Islands Enterprise and regional transport partnership HiTrans.
The group says its research shows the existing airstrip and facilities can be upgraded to accommodate 19 seater aircraft to operate between Skye and Glasgow/Edinburgh with minimal environmental impact and no runway extension.
The group has commissioned work to analyse the best value options to obtain the necessary licences and upgrade the airport facilities.
Highland Council's Environment, Development and Infrastructure Committee (EDI)  has agreed to contribute a further £170,000 towards the cost of further engagement with statutory bodies and preparation work.
EDI chairman councillor Allan Henderson has written to transport minister Michael Matheson to promote the case.
Central belt to Skye air link gets go ahead from councillors
He said: "Public service obligation air services which operate between two different local authorities such as Glasgow to Campbeltown, Tiree or Barra are supported by the Scottish Government and it is unlikely that Skye will be able to benefit from the vastly improved connectivity which air services would provide without Scottish Government support."
Skye councillor John Gordon said: "Good transport links, including regional air connectivity, are vital to the economic success of communities in the Highlands and Islands."
The plans have not found favour with some local residents who argue that public money should not be spent on an air service when Skye already has good transport connections, but should be invested in the creaking infrastructure of the island.
Campaigner Tom Stephens said: "Subsidising scheduled services makes as much sense as taking out a loan to buy an expensive carpet when your roof is leaking and your walls are mouldy."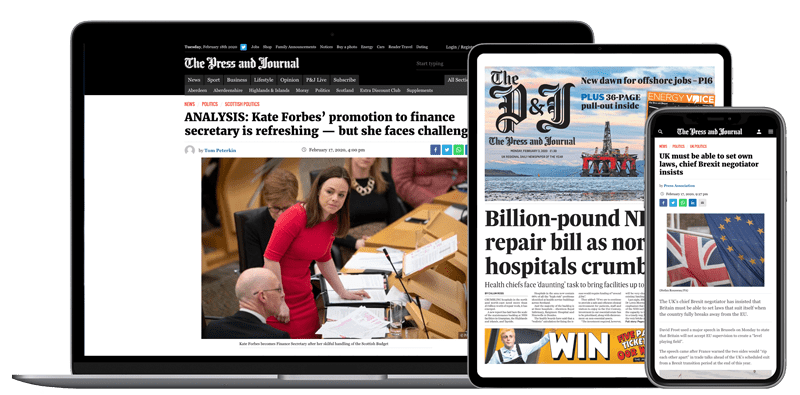 Help support quality local journalism … become a digital subscriber to The Press and Journal
For as little as £5.99 a month you can access all of our content, including Premium articles.
Subscribe