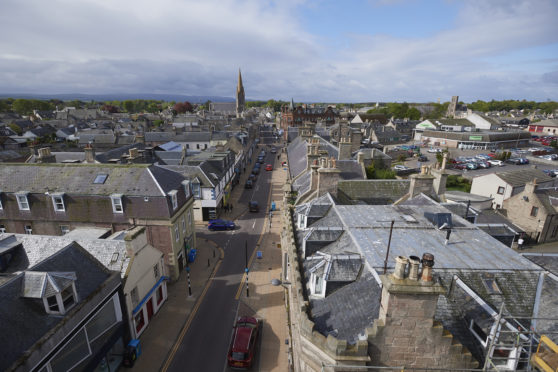 Nairn councillors yesterday agreed to set a prompt deadline for applications to a £200,000 town centre improvement fund.
The money has been made available through developer contributions the Highland Council agreed with supermarket giant Sainsbury's in 2010.
It must be fully allocated by April next year, but with less than one fifth awarded to date, a deadline for applications has now been set at July 31.
Councillors agreed in 2011 that the funds should be allocated to improved street lighting, enhanced CCTV facilities and a shop front improvement scheme.
So far 39 applications have been approved, with an allocation of almost £40,000.
Ward manager Liz Cowie told the councillors at their regular area meeting yesterday that applications to the scheme had now significantly reduced and that consideration should be given as to how to effectively allocate the remaining fund to improve Nairn town centre.
Councillors agreed to work with NairnBID on the improvements.
Ms Cowie said: "They have recently carried out a review of Nairn Town centre and environs as part of their Welcome to Nairn strategy plan.
"They have approached the council with proposals for a series of projects including a 'deep clean' of the High Street and connecting entry points from the main car parks and improved signage.
"Working with them will help spend the money in time."
Councillor Peter Saggers said: "If this can support the concern of NairnBID to increase footfall on the High Street, all to the good and I am happy to support the proposal."