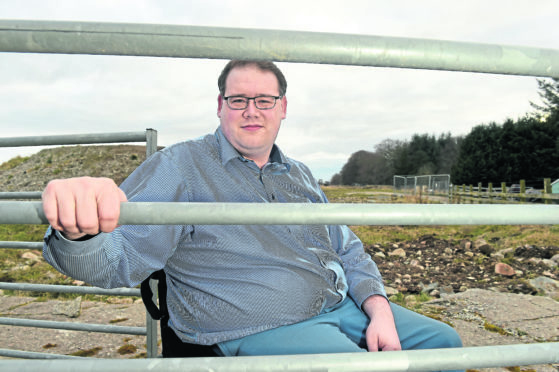 A Highland councillor is calling on the council to change its fostering fee structure immediately – a move he says would create 25 desperately needed foster places.
The council is trying to attract 50 new foster carers and to avoid sending children out of the Highlands.
Inverness South councillor Andrew Jarvie has frequently criticised the council for its low rates of pay to foster carers, and says he has a quick fix which would  solve a number of issues.
In addition to paying an allowance to cover the costs of caring for the child, Highland Council pays a fee to recognise a foster carer's time, skills and experience.
In Highland this starts at £134.16 per week, and like the allowance, is the lowest in Scotland.
Unlike other councils, the fee is paid per household, not per child, something Mr Jarvie says holds back families approved to take on three children.
Sibling groups are disadvantaged by this system, causing untold heartbreak, Mr Jarvie went on.
He said: "Paying the fee per child rather than per household would make all the difference, and soon pay for itself as the council would not have to use costly independent agencies."
Mr Jarvie said he cannot understand why the council is 'dithering on simple and quick fixes' to create more foster care capacity.
He said: "I was appalled to find out 18 months ago that this council has been paying the lowest combined fee and allowance in the UK.
"It is only made worse if someone takes on a sibling group, these are always the hardest to place and time and time again I have heard of brothers and sisters being broken up and being placed far away from each other.
"A three sibling group in Highland attracts a total payment half of most other Scottish councils."
Mr Jarvie said Highland currently has a dozen foster carers who are approved for three children, but only have one because of financial situation.
He said: "I am getting tired of being told it is too expensive to increase the fee and allowances, because there is both a moral and legal duty.
"I spoke with one foster carer who was afraid to go on the record about their disgust that they were the lowest paid out of fear they may lose what precious little they do get.
"Our foster carers can't be made to feel like this, no one who takes up this role should and certainly not when we need about fifty more."
A Highland Council spokeswoman said: "The council is currently carrying out research with, and meeting relevant staff in health and social care; and will be meeting with the fostering and adoption team.
"The research and analysis is not yet complete, but once finished a paper will be brought before members at a future council committee."