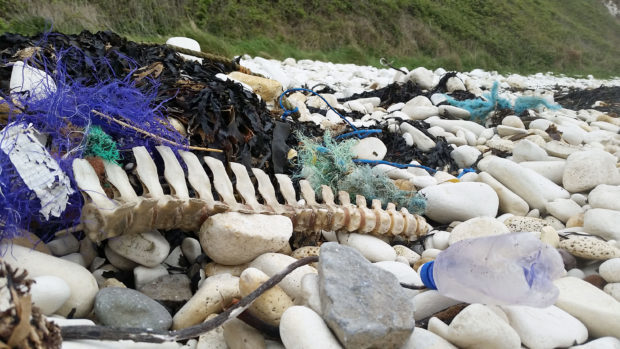 A new smartphone app has been launched to build a "health map" of Scotland's coastlines to help protect marine species and reduce pollution.
The Scottish Marine Animal Strandings Scheme (SMASS) released Beach Track at the end of last month, and dozens of beach walkers have already signed up.
The project asks users who frequently stroll the country's shores to use the app to record anything noteworthy they find, from something as small as a discarded plastic bottle to a stranded whale.
By asking the public to get involved, SMASS hopes to collect more data than ever before and use it for all kinds of research to protect Scotland's coasts and seas.
The app uses satellite technology to track where reports are being made, and users can also upload photographs of any litter or animals they see.
But the project isn't just about identifying problem areas, it can also be used to highlight some of Scotland's most pristine beaches with the least litter – data which is also of value to science.
Ellie Maclennan, a strandings assistant at the SMASS, said: "The Scottish public spend thousands of hours walking along out coastlines every year, and that's not ever really been something we've been able to quantify until now.
"Although we have a great network of volunteers around the coast and a 24-hour phoneline to report stranded marine animals, we only get calls when people see something, and not when people don't – and those kind of reports can be just as important to us because they can help us notice anything unusual going on.
"The other aspect of the app is it allows people to rate a beach they're walking depending on the amount of litter and plastic pollution they're finding.
"By combining this data with the stranding reports, we're hoping it will allow us to build a health map of the Scottish coastline to allow us to respond to more strandings, and direct beach cleans to particular areas if they're getting really bad."
So far, Beach Track users have already logged 161 miles of walking along the country's beaches, from as far south as Irvine to as far north as Unst.
Ms Maclennan added: "We've got around 10,000 miles of coastline around Scotland, so the more eyes we can have out there looking for anything unusual, the better."
To find out more and download the app, visit www.beachtrack.org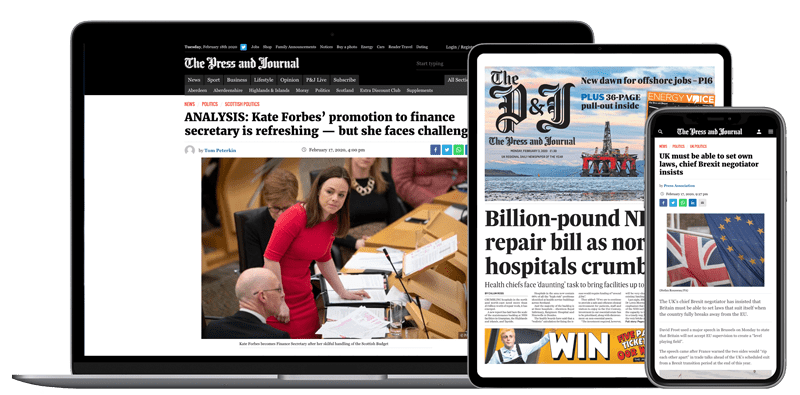 Help support quality local journalism … become a digital subscriber to The Press and Journal
For as little as £5.99 a month you can access all of our content, including Premium articles.
Subscribe