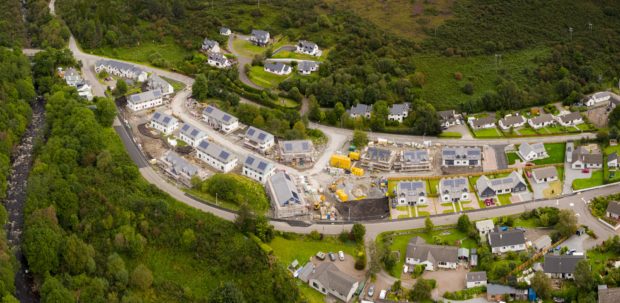 Applications are now open for six new mid-market rental homes nearing completion in Ullapool.
Delivered by Highland Housing Alliance (HHA), four two-bedroom cottage flats and two three-bedroom villas at Glenfield Park, will be available to rent from Thursday December 12.
HHA says the homes are constructed to a high quality and modern design, and are suitable for individuals, couples or families.
The rent will be between£480 and £550 per calendar month, and the homes come fitted with carpets, blinds, hob, extractor and oven.
The units form part of a wider 49-home mixed development at the former Glenfield Hotel site, with six available for rent from Highland Housing Alliance, eight affordable homes from Cairn Housing Association and a further 20 affordable homes available from The Highland Council.
A further 15 properties on this development are for sale from Compass Building & Construction Services.
The application deadline for the six Highland Housing Alliance homes is Thursday October 31.
HHA chief executive Gail Matheson, said: " This is the first mid-market rental development that we have done in Ullapool and we would encourage anyone interested in the homes to get in touch.
"Our homes will come complete with carpets, blinds, oven, hob and extractor unit. The design and finish of the homes looks great and we have some fantastic images on our web site."
For further information about the development and to apply, visit: http://highlandhousingalliance.com/developments/glenfield-ullapool