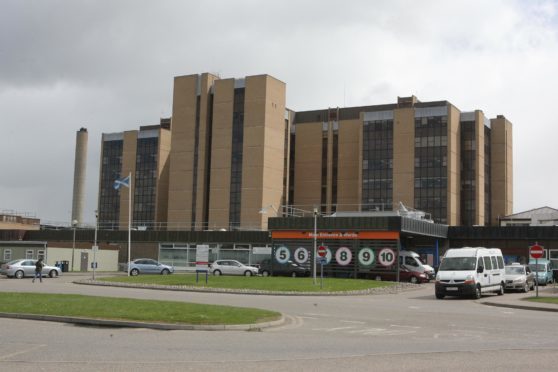 Health bosses have issued a plea to would-be patients to consider other options before going to Raigmore Hospital after a surge in admissions puts strain on the service.
The Inverness facility was "very busy" yesterday after experiencing a significant rise in unwell patients being admitted to the hospital in recent days, causing a direct impact on patient flow and delays in admissions.
Most of the new patients have come from A&E and GP referrals.
In an effort to stem the pressure, staff are urging visitors to avoid coming to the hospital with symptoms of diarrhoea, vomiting or flu. Those who are unwell should consider contacting alternate health officials such as GP or pharmacist for healthcare advice or treatment.
A NHS Highland spokeswoman said: "As staff prioritise dealing with the sickest patients, those arriving with less serious conditions are likely to face a longer wait. Instead, they should consider contacting their GP or pharmacist, or go to their local Minor Injury Unit (MIU). MIUs provide excellent care for a range of less serious injuries and conditions.
"Our staff are working incredibly hard to provide the best care possible to those that need our help the most. If your needs are not a genuine emergency your pharmacist, GP or NHS 24 can help and may be able to see you more quickly."