Thousands of people gathered in Inverness at the weekend as the city's Winter Wonderland festival made a triumphant return.
Fans of the city's annual event braved the winter chill on one of the darkest weekends of the year to savour the diverse range of festivities on offer at Whin Park.
A captivating show transformed the park's boating pond and surrounding woodland into a sea of brightly coloured lights, impressing the many attendees as they took in the spectacular sights.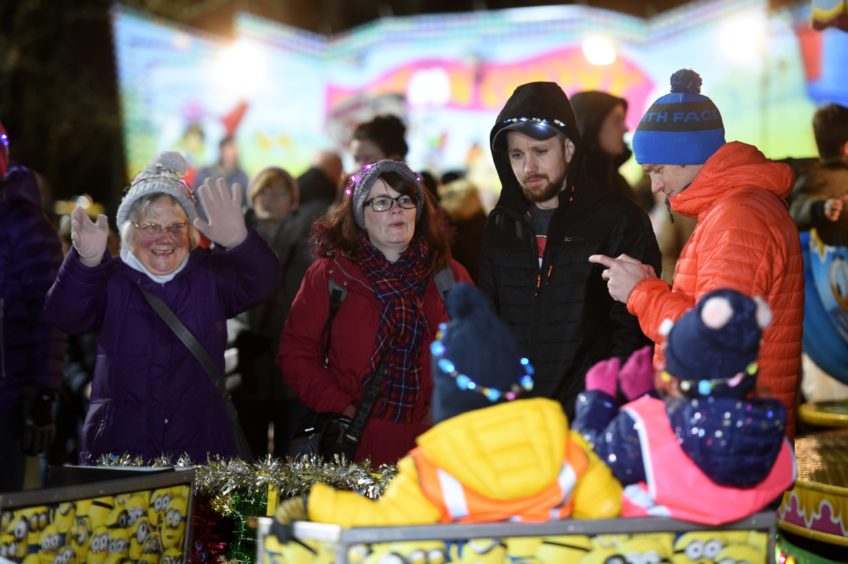 Inverness Events manager Gerry Reynolds, said yesterday the event had been "very well received".
He added: "The turnout has been very, very busy, with thousands turning out each night. This event is now well established as an Inverness tradition that parents will take their toddlers down to the park and get some priceless photographs.
"It's a pleasure to watch it. As ever with an event like this, we are just glad to give them the opportunity to do that. It's been real fun to work the event because it's always nice to be surrounded by happy people."
The free three-day festival – sponsored by the Inverness Common Good Fund – provided thrills for all the family, after festivities kicked off in style on Friday evening.
A range of funfair and playground rides were on offer with youngsters being given the chance to meet Santa and his reindeer.
Mr Reynolds added: "Free events for the community are always important to bring families together.
"The children have been locked up since the clocks changed and it's such a dark time of year, so any opportunity to get the children away from their computer screens and the television to go for a lovely walk round a beautiful park is a really good thing.
"Events for the whole family are very special and it is a big part of what we do."
Deputy Provost of Inverness Bet McAllister said: "It's had really good reviews this year. I have spoken to a few people and they have said its absolutely fantastic looking so well done to the City of Inverness area committee.
"Whin Park is perfect. I'm really pleased everything has gone well. The kids love it and that's what it's all about; getting them out and about and meeting up with others.
"The mums especially all meet up. They have been doing it for years."