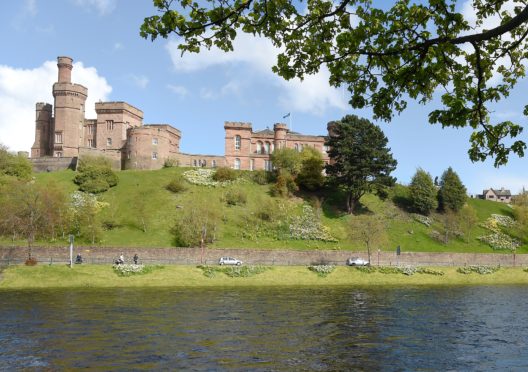 Dates have been confirmed for open days at Inverness Castle in the spring, part of the 'cultural triangle' of visitor attractions envisaged by the Provost and Highland Council.
The dates are dependent on the council's purchase of the south tower of the castle building from the Scottish Courts and Tribunals Service, scheduled for completion at the start of May.
Provost Helen Carmichael has been leading the drive to see civic properties open to the public.
She said: "Doors-open-days at Inverness Castle will take place over the May Day weekend, so on the 8th, 9th and 10th of May the public will have an opportunity to come along and see inside the castle and find out about our exciting plans for its transformation into a first class tourism attraction."
"The Town House will also be holding a doors-open-day on Saturday, March 7,  from 9am to 4pm, to coincide with the Highland Car Club Snowman Rally, which welcomes many visitors to the city."
Mrs Carmichael thanked High Life Highland and their team of guides, who are helping the council create a cultural triangle of visitor attractions among the Town House, the Museum and Art Gallery, the Castle Viewpoint and Inverness Castle.
Further details of the all this year's doors-open-days will be available soon from Highland Council and High Life Highland.