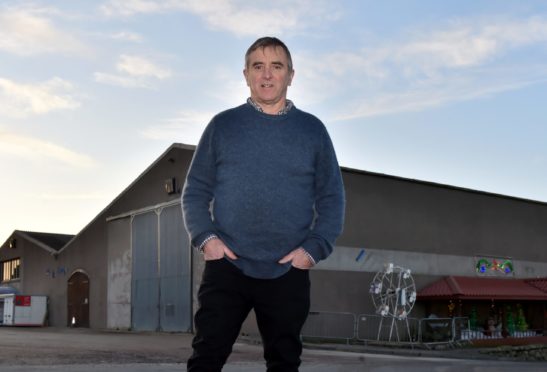 A rural Aberdeenshire business is shutting down after 20 years – but the owner has hopes of reopening "at some point".
BA Country Stores, located close to Lyne of Skene just off the B977 Dunecht to Kintore road, opened its doors in 2000.
The owners have now announced that the shop will be closing by the end of the month.
Although it sells all manner of workwear, farming goods and more throughout the year, it quickly became famous throughout Aberdeen and Aberdeenshire for its Santa's Grotto every December.
The annual event has featured train rides, festive displays, and of course the opportunity for children to meet Santa Claus himself.
Part-owner Allan Brownie, 61, said that although it's a "shame" the business is winding up in its current form, the management are looking towards some sort of "revamp" and aim to reopen the site in another form in the future.
And although the shop is closing, Mr Brownie said the Christmas celebration will still take place in December as it has always done.
Mr Brownie said: "There's been a lot of changes with the family, so we're going to look at things differently and go forward from there.
"We're closing it down for a revamp, and hopefully something else will reappear.
"We want to thank everyone for supporting us all through the years, it's strange to think that it was the year 2000 that we first opened."
He added: "We're proud to say that we'll be having a really special celebration for Christmas this year, seeing as it will be our 20th time doing it.
"It's good that we're not closing everything down completely, but it's a sign of the times I think.
"We're hoping to reopen in some form at some point but we can't say too much at the moment."
Ron McKail, councillor for the Westhill and District ward, said the news will come as a "big disappointment" to residents.
He said: "This is a business which has been used by both people from rural areas as well as people from communities like Westhill for years, and as a Westhill resident myself I've been there many, many times.
"It's sad news, but it is good that the Christmas celebrations will continue, as it has been a highlight for parents and children for many years."