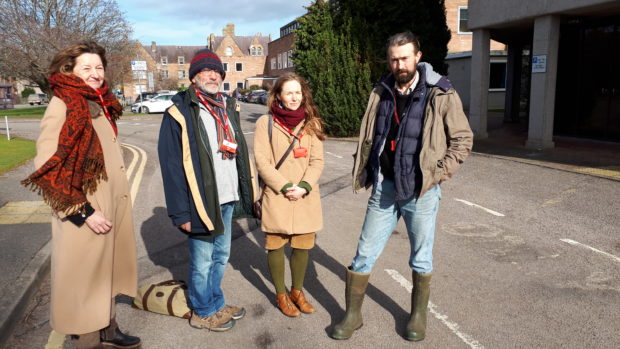 Members of Extinction Rebellion in Forres attended Highland Council's budget-setting meeting yesterday.
Self-employed land and habitat manager Andrew Heath said: "We're interested to see to what extent the issue of climate change is being prioritised by the council.
"They declared a climate emergency last, they've set up an internal climate change panel, they've hired a member of staff to assist that panel and we wanted to see if this is being reflected in their budget.
"We can see there isn't any money given over to climate change measures in their budget at all.
"It's clear from the meeting that the council is going through a period of reductions in its budgets like local government everywhere, but given the emergency, we would expect more funding, more projects and more conversation about the issue.
"The Highlands is a place that, because of its landscape, has the opportunity to make a really positive contribution to climate change."
The Scottish Greens also watched yesterday's events unfold.
Anne Thomas, one of the prospective Green candidates for Highlands and islands list said: "Green MSPs secured £4.51m more in funds for Highland Council than originally proposed in the SNP's draft budget, but it is vital those funds are used in a way that reflects the priority of the climate emergency.
"Highland council hasn't dedicated any new money to tackle the climate emergency. Given the science gives us just ten years to turn things around, there needs to be an emergency response.
"Stepping up the change to LED lighting on streets and in buildings, improving insulation in buildings and expanding local renewable energy projects can all save the council vital funds too."
Councillor Trish Robertson, chairwoman of the panel, said: "Things are moving slowly, but the issues are enormous and complex and we need to get things right."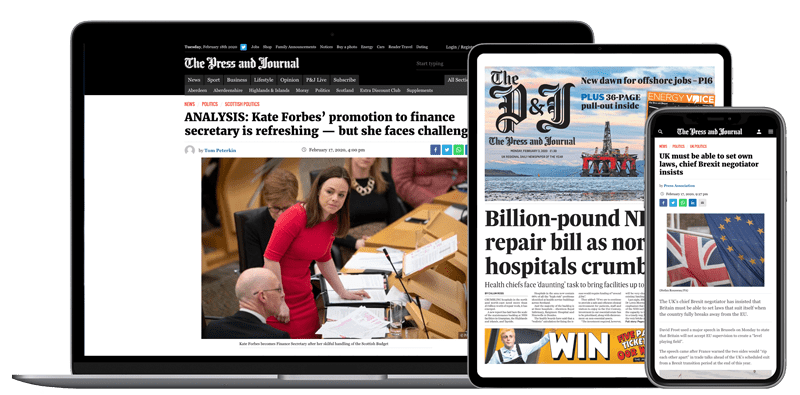 Help support quality local journalism … become a digital subscriber to The Press and Journal
For as little as £5.99 a month you can access all of our content, including Premium articles.
Subscribe