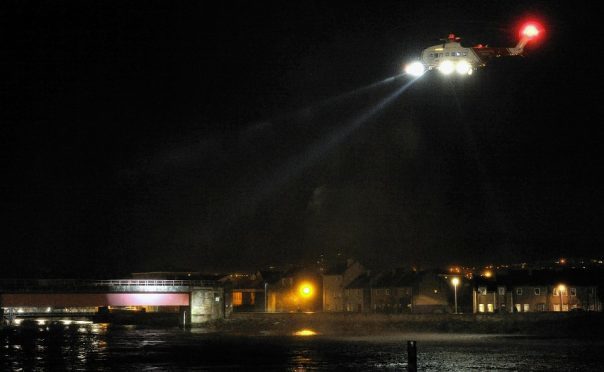 The north's top police officer has admitted he has "empathy" with a Polish man facing deportation after being detained just days after watching his friend be swept away in the River Ness.
But Chief Superintendent Julian Innes added that the immigration proceedings against Kamil Luczak were a "separate" issue from the disappearance of his compatriot Marek Michalak.
The Press and Journal previously revealed that Mr Luczak fought to stop Mr Michalak from falling into the rapids from the Greig Street bridge in Inverness on January 31.
Just a few days later, Mr Luczak was moved to an immigration detention centre in London as he awaits deportation in relation to the non-payment of fines and a missed court appearance.
The Pole's support worker believes he had suffered a breakdown after loss of his friend, and should be hospitalised, not deported.
Mr Michalak's body has never been recovered and Mr Innes admitted yesterday that officers believe he drowned.
Asked about the case of Mr Luczak, he said: "I think the two issues are separate. If he's being deported from this country then there must be a reason for that.
"I have some empathy for the individual given what he saw that evening, seeing his friend going into the water and being swept away, and subsequently we think that person has now drowned. I have a degree of empathy with him.
"But the deportation from this country is a separate issue altogether, and therefore I'm not going to offer any moral comment around that or otherwise."
Mr Innes said it was now a "waiting game" to locate Mr Michalak's body.
"We've had searches in the areas where we've been given advice that that person might come up. These have all been negative to date, so now it's a waiting game really, and I hope at some point the remains will surface," he said.