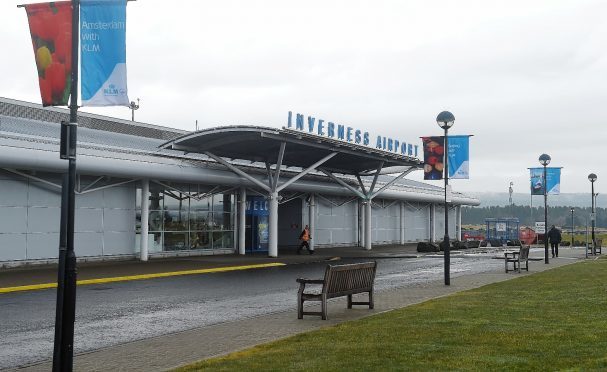 A loan worth £1.175million from Highland Council to a proposed business park project will not be repaid until 2033.
The local authority offered the support to Inverness Airport Business Park Ltd (IAPD) in 2005 to help the development get off the ground.
The development includes plans for new business space and potentially a hotel at the Dalcross site.
IAPD has already deferred on repayments twice – in 2010 and 2015.
A new business plan has been put in place suggesting that the park should finally be in a position to start repaying the loan at £100,000 per year by March 2022.
The deal has previously been scrutinised by public spending watchdog Audit Scotland which said in 2015 that "we think there is uncertainty about it ever being repaid."
However, a report due to go before members of the council's planning, development and infrastructure committee next week gives a more positive view of the situation.
The council director of infrastructure and development, Stuart Black, acknowledges that the latest repayment plan "is obviously a much longer timescale than was originally envisaged".
However, he also says that IABP are "very positive" about the future prospects for the project.
The business park is a joint venture, involving Highlands and Islands Airport Ltd, Highlands and Islands Enterprise and Moray Estates.
The council was initially set to be a full partner but ultimately withdrew.
The loan stock was offered to IABP to make up a funding shortfall for the link road which now runs from the A96 Inverness to Aberdeen road to the airport.
IABP state in the loan strategy that it is not in their "commercial interest" to repay the loan sooner than is necessary or required under their agreement with the council.
They add once they are in a robust enough position to pay the funds back without compromising development then "it becomes important" to start repayment.
In his report, Mr Black said: "IABP advise that the repayment of the loan stock is not in doubt.
"There is uncertainty over the timing of repayment based on market conditions and speed of development but IABP state that should be seen in the context of what the loan stock has already achieved and the future benefits for the council."
He added: "IABP are of the belief that the recessionary period is behind us and the prospects for the development have improved significantly through 2014 and 2015."