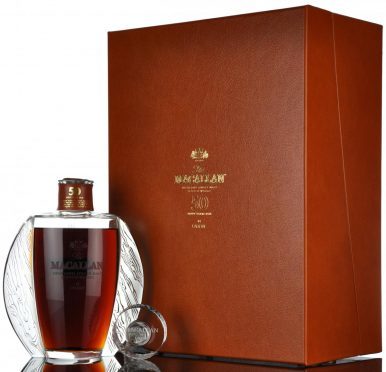 A rare bottle of Speyside whisky has broken the British record for the spirit going under the hammer online.
Only 470 bottles of the 50-year-old Macallan Lalique Decanter first release went on sale in 2006.
Originally valued at £3,000, a bottle of the Speyside single malt has now sold for £65,210 – an increase of more than 2,000%.
The whisky has quickly passed into legend amongst aficionados due to the unique design of the bottle, crystal Lalique glass and leather case.
Despite being labelled at 50 years old the malt is reported to contain whisky substantially older.
Bidding for the lot on Lancashire-based Whisky Online was fierce with the price of the spirit rising nearly £10,000 in the hours leading up to the close of bids.
A Taiwanese buyer secured the coveted malt and intends to make a special trip to the UK in order to collect it.
Massive bids have been placed across the world for whisky from the same distillery. Earlier this month a six-bottle series, entitled the Macallan in Lalique Legacy Collection, sold for a world record £780,000 in Asia.
Lalique is a world-renowned glassmaker from France famed for producing ornate perfume bottles and vases.
Whisky Online's Harrison Ormerod explained the lot's value had enhanced so much due to the intricate hand-blown decanter.
He said: "Whisky is becoming a popular investment and it is currently the third best commodity in the world – if you buy whisky, it will never go down in value.
"At a recent exhibition we took two bottles of whisky, together worth £20,000 and we had customers who travelled from the Far East just to taste it."
And Mr Ormerod singled out an Aberdeenshire distillery near Huntly as the best option for an investment in the current market.
He added: "At the moment we are recommending people to buy Glendronach. A 30-year-old Glendronach can be bought for £500 to £600 at the moment – while a Macallan would be £2,000.
"The distilleries both specialise in sherry casks, which are difficult to get hold of now."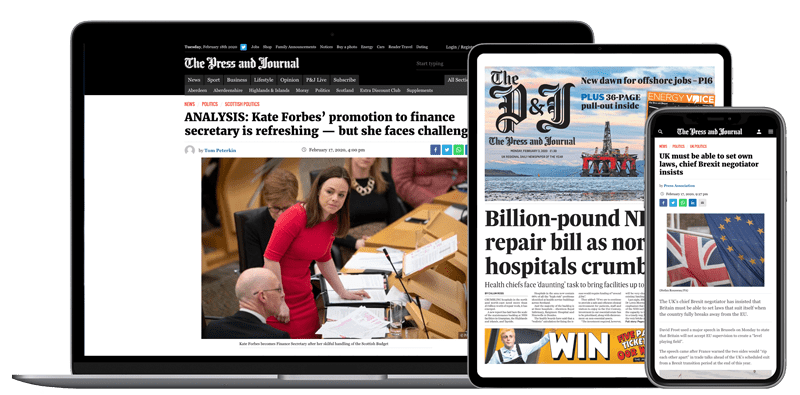 Help support quality local journalism … become a digital subscriber to The Press and Journal
For as little as £5.99 a month you can access all of our content, including Premium articles.
Subscribe