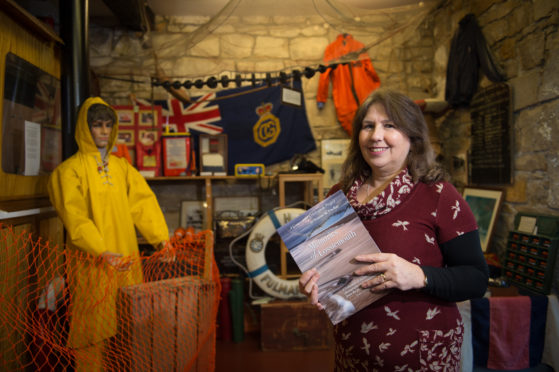 A book that digs deep into the varied history of a coastal Moray town has been launched.
Called Memories of Lossiemouth: A Community Celebration Project contains stories, poems and photographs that explore the social history of the town.
It has been collated by Yvonne Findlay, who got help from the Lossiemouth Fisheries and Community Museum.
Mrs Findlay tried to capture the essence of what matters to people in the community, including visual information about the Navy history in the coastal resort.
She said: "My father worked on the HMS Fulmar and I was born in Lossiemouth. I became interested in the people and the unique history because of the fishing industry and Her Majesty's Service, and that combined with the scenery made it interesting.
"I've worked for the last three years collating archives and photography and felt that I had to preserve the stories and images before they were gone forever.
"I wanted to make something visual for the young people and narrate the past for the future as this town has had a big influence on my life."
Demand for the book is already high, and people are being urged to pre-order their copy to ensure they do not miss out.
Mrs Findlay has previously produced three community engagement films about Lossiemouth that have travelled worldwide, from Africa to Canada and she is expecting the same kind of interest in the book.
She said: "I wanted to capture the essence of the town and had a unique time connecting everything together.
"It's almost as if the book has woven a tapestry between people unlike in any other town in Britain as you can trace the families and connections between people."
Local historian Donnie Stewart was pleased to see the history of Lossiemouth highlighted.
He said: "It's great that someone has done it. It is well overdue and it is great that memories of the town have been retained and not allowed to dribble away."
The book will be available from Harbour Treasures and the Museum, both on Pitgaveny Quay Lossiemouth.