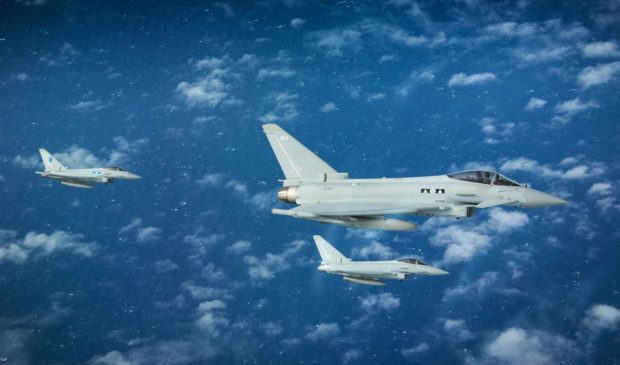 Jets from RAF Lossiemouth have been scrambled this morning following reports of an unidentified aircraft approaching UK airspace.
Two jets and a voyager tanker took off from the base at 5.25am before heading south.
An RAF spokesman said that the Typhoons were called into action as a "precautionary measure" and that it was not necessary for them to intercept the other craft.
Quick Reaction Alert (QRA) jets based at the Moray airfield have been called upon to escort Russian aircraft from UK airspace several times in recent years.
Official figures show there were 120 days in 2016 where crews were scrambled to the runways at RAF Lossiemouth or RAF Coningsby in Lincolnshire, and another 138 days last year.
The Typhoon unit is on standby 24 hours a day to intercept enemy aircraft encroaching on UK airspace and pilots generally respond to alerts within 10 minutes.
A spokesman for the Ministry of Defence has now confirmed that the fleet has since returned to the station following this morning's call-out.