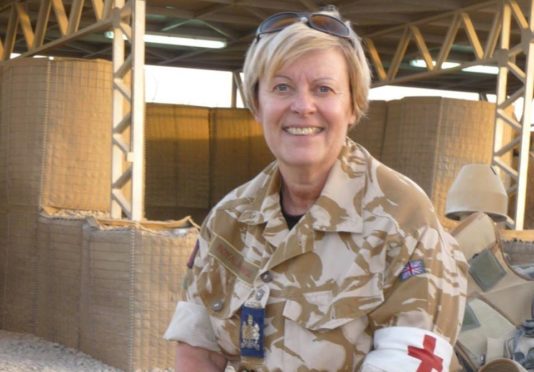 A Moray woman who served with the RAF for more than 30 years has now devoted her life to raising money to help wounded veterans.
While in the services, Dianne McLeish assisted with dangerous medical evacuations on tours of the Gulf, Bosnia and Afghanistan.
Since finding her passion for fundraising, Mrs McLeish has worked with a team to amass more than £300,000 for Help for Heroes – to assist the type of injured personnel she dedicated her life in the forces to rescuing.
The Burghead woman has contributed £40,000 to that tally all by herself by completing challenges such as trekking across a desert and clambering up mountains.
Closer to home, she has organised various drives and collections and performed countless talks explaining the importance of the work carried out by Help for Heroes.
The Press and Journal's Force for Good campaign is highlighting the work carried out by charities such as Help For Heroes, which raise awareness of struggles faced by service personnel and help them get through tough times.
And Mrs McLeish has revealed that observing the work of such worthy causes at close quarters inspired her fundraising quest.
She said: "I saw in action what the charity did when I was serving in Afghanistan, and how they helped wounded and sick veterans.
"We raised more than £100,000 at RAF Lossiemouth and received the charity's hero award – the only RAF station to do so.
"I believe that the money raised by volunteers is well-spent by the charity, in particular supporting individuals who need help with mental health issues, supporting them in returning to work and in recovery through sport."
Mrs McLeish became a volunteer county co-ordinator for Moray and the Highlands after leaving the RAF in 2009.
She had already raised more than £60,000 for the charity organising events like auctions and balls while on the fundraising committee at RAF Lossiemouth.
Since taking on the voluntary role, she has frequently organised cake sales, quiz nights and various collections.
And she can be found at Highland Games events and Christmas fairs across the region, raising awareness and selling Help for Heroes merchandise.
The former RAF medic has given numerous talks to local guild groups, scouts, guides and school groups to explain how the charity supports wounded, injured and sick veterans and their families.
She also meets up with a support network in the Moray and Inverness area, and has received the charity's Over and Above award for her achievements.
And the dedicated veteran is now in training for her latest challenge, a 40km trek across the Sahara Desert,  starting at the end of February.
She has already raised over £2,000 two months away from setting off.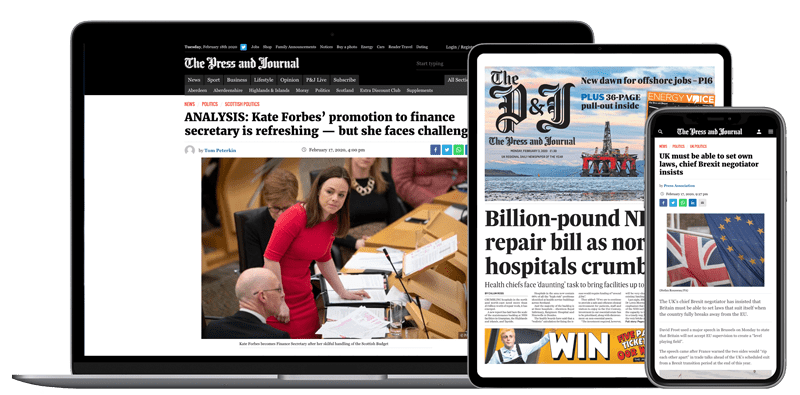 Help support quality local journalism … become a digital subscriber to The Press and Journal
For as little as £5.99 a month you can access all of our content, including Premium articles.
Subscribe