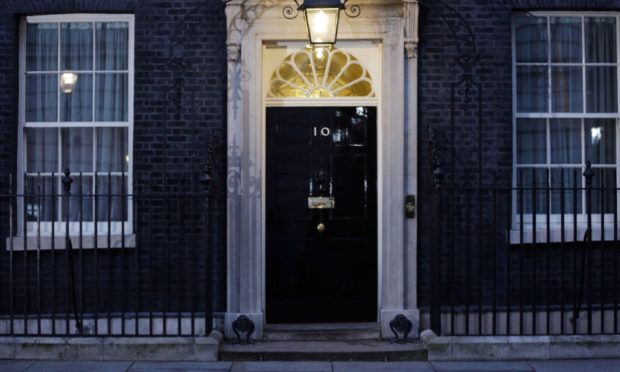 Fears have been raised that the imminent shake-up of the UK Government could delay confirmation of a £200 million funding boost for Moray.
It is understood that an announcement was due to have been made last week to confirm the huge growth deal investment for the region.
However, further talks between the Scottish and UK governments are due to take place today as negotiations continue between both about the size of their commitment.
Now it is feared that the expected overhaul of the Downing Street cabinet by whoever wins the race to become Prime Minister could hit the process even further.
Scottish Secretary David Mundell described Moray's case for investment as "compelling" during a visit to the region last year while Chancellor Phillip Hammond has vowed to "make progress" on the deal.
However, both could find themselves out of office by the end of the month as either Jeremy Hunt or Boris Johnson assembles their own cabinet.
Moray MSP Richard Lochhead has urged both governments to get the deal "over the line" as soon as possible to minimise the effect of Brexit.
He added: "It is always a concern when planned announcements are postponed, especially given the current turmoil within the UK Government.
"I am pleased that the Scottish Government will be seeking clarity about the Moray deal at today's meeting.
"For all we know, the current Scottish Secretary, who is familiar with Moray's case, may only have a few weeks left in office due to a new Prime Minister about to be appointed in late July.
"That only makes it all the more important that there is an announcement within days."
Moray Council and other partners including businesses and Highlands and Islands Enterprise are bidding for growth deal funding from both governments to deliver large projects across the region – including a new gas pipeline for distilleries and two new campuses for Moray College UHI to try and retain local talent.
Packages of public investment are agreed for growth deals to unlock more cash from the private sector for projects that would otherwise be unaffordable.
In a letter to Mr Lochhead, Michael Matheson, the Scottish Government's transport, infrastructure and connectivity secretary said: "Based on earlier discussions with the UK Government we had planned a joint announcement on investment.
"However, my understanding of their position is that they are still in the process of discussing the potential size of their investment and this has to be agreed by various departments before dates for future announcements can be confirmed."