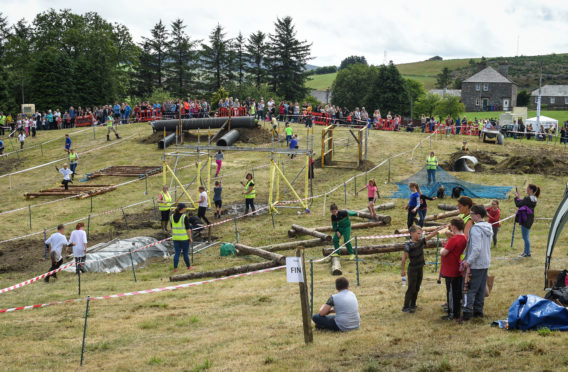 Campaigners in a Speyside town are preparing for a huge revamp of a popular park after concerns were raised about its condition five years ago.
Tininver Park in Dufftown has been a venue for generations of youngsters, with the area also previously hosting the local gala and Mortlach Mudder events.
However, concerns have grown among locals about its condition in recent years amid a lack of investment in facilities.
The park was one of the main issues highlighted in the town's Planning for Real consultation in 2015, which involved more than 900 people sharing views about life in the town.
Improvements already planned for Tininver Park include converting a former council shed into a venue to store and rent out bikes as well as cycling maintenance equipment.
A rundown shelter is also poised to be demolished in the coming weeks to create space for play equipment with a replacement due to be erected elsewhere in the park.
Now Dufftown and District Community Association is reaching out to see how residents would like to see the area revamped.
Chairman Fraser McGill said: "We've taken feedback from that community consultation that was down all those years ago to work it into a plan that can be put into action.
"The layout and the final things that people would like to see here are still to be decided.
"It's not very often that communities get the chance to do this, so it's quite an exciting thing to be part of."
Projects already done in the park following Planning for Real includes work to fix drainage problems, the installation of new goal posts funded by the community association and new accessible play equipment.
Ideas pitches by the group, which has already raised about £20,000 for possible work in the future, include a new football pitch, ramps for bikes and skateboards, a fenced-in space for toddlers and a barbecue area.
Barry Jarvis, a community support officer at Moray Council, said: "We're supporting the community association with this.
"The Planning for Real process identified the park as an area that could be used in different ways, this is the next stage in moving that plan forward."
Dufftown and District Community Association's consultation will run until March 13. Collection boxes for views to be submitted have been placed at Dufftown Library, Mortlach Primary School and the town's Costcutter.