Proposals to turn a former bakery into a restaurant, first floor flat and two houses in Rothes has been refused.
The local review body upheld officers' original recommendations to reject the change of use plan for 9 New Street on flooding issues.
But that only came after lengthy debate during the appeal hearing. And a vote of four to two in favour of ditching the plan.
There was one abstention.
While there was little concern over the business side of the application, there were worries people's lives would be at risk if the accommodation flooded.
Flooding risk
Sepa and the council's flood team objected to the proposal as the area is at risk from a one in 200 year event.
Therefore it did not comply with the Moray Local Development Plan or National Planning Framework 4 policies.
However Forres councillor Paul McBail "struggled" with the recommendation to refuse when Rothes has a £25 million flood alleviation scheme.
He said: "During the flood event in August 2014 it prevented 200 properties from flooding avoiding damages of £6.5 million.
"So it's working.
"They're not changing the footprint of the building, so there's not going to be more water dispersed.
"I see a lot of positives here."
Mr McBain proposed the application be approved.
He was seconded by committee chairman and councillor for Fochabers Lhanbryde Marc Macrae.
He said: "It's bringing into question all the flood schemes in Moray including the £86 million Elgin one.
'This is not the same as a meteor falling from outer space'
"Is there no confidence in them. And why did we spend the money on the flood schemes in the first place?"
Mr Macrae felt there was also a risk of a "planet killing asteroid " hitting Moray.
And the reasons behind the recommendation to refuse were not based on "scientific fact" but "what ifs or maybes".
However Forres councillor Draeyk Van Der Horn disagreed.
He said: "This is not the same as a meteor falling from outer space, in the same way we can't stop people tripping over on the pavement."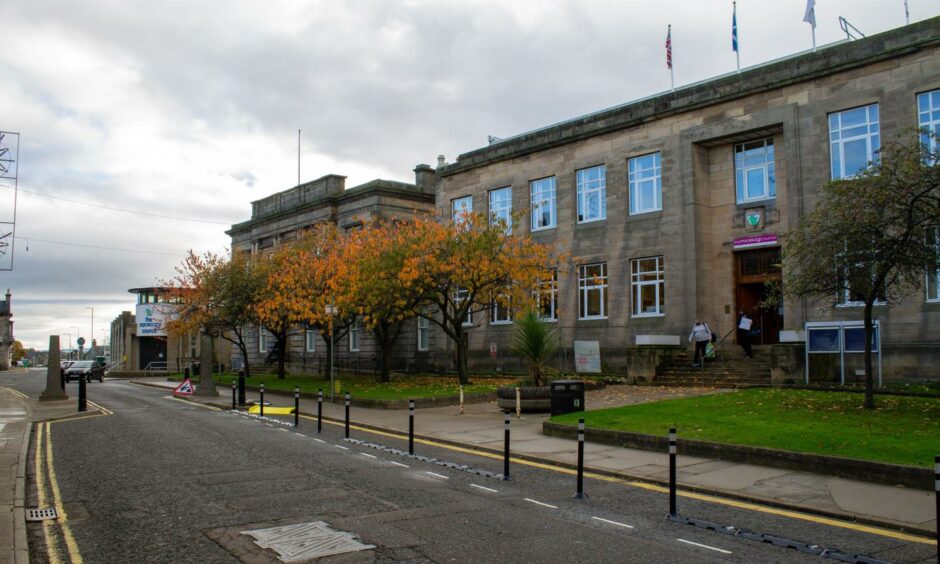 "We're talking about risks that have been identified by agencies we work with in the council."
Mr Van Der Horn put forward a proposal to reject the appeal, and was seconded by Speyside Glenlivet councillor Juli Harris.
Ms Harris told the meeting on Thursday she was head teacher of Rothes Primary School when a major flood hit the town.
She said: "I had to close the school. And I had to watch as that street – on which this premises is – closed from top to bottom.
£25 million Rothes flood scheme
"There was total breakdown of the electricity network and the collapse of roads."
She also mentioned a flooding incident in Aberlour in May that closed a coffee shop despite prevention measures being in place.
Although Moray Council built a £25 million flood alleviation scheme for the town, it only protects against a one in 100 year event.