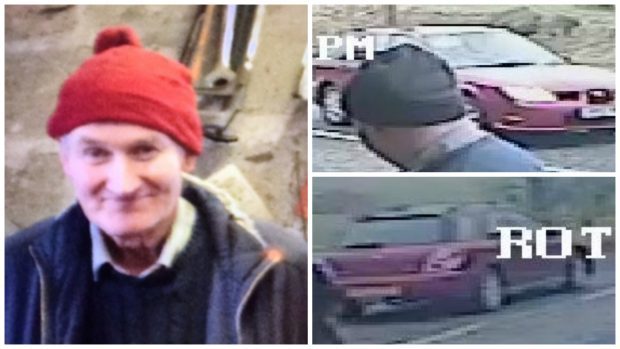 Police have appealed for customers of Brian McKandie to come forward as officers continue to carry out forensic investigations into his murder.
The move comes after the man leading the hunt for Mr McKandie's killer claimed someone may be shielding the murderer.
Detective Chief Inspector Iain Smith said he was convinced vital information about Brian McKandie's death is being withheld.
Mr McKandie was found dead at his house at Badenscoth near Rothienorman six months ago.
He had suffered severe head injuries – inflicted by a blunt weapon which has never been found.
Now people living in the North East, including local businesses and community groups, are being asked to share a new poster urging anyone who was in contact with the 67-year-old before his death to come forward.
Detective Chief Inspector Iain Smith said: "An extensive forensic examination of Brian's address has resulted in the recovery of forensic evidence and we are keen to identify anyone who knew Brian, was a customer of his or frequented his address for any reason to let us know.
"Despite repeated appeals and being more than six months on we are still identifying new customers all the time. I would urge you to think back – have you ever been a customer of Brian, or do you know of anyone who was who might not yet have come forward?
"You may think your information is not important however I would respectfully ask you to let us make that judgement. It could well be of great assistance.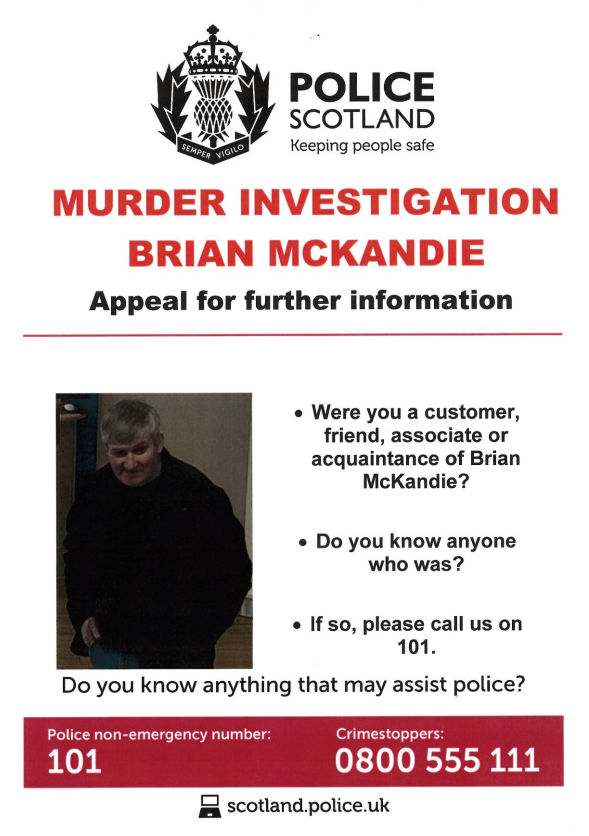 "As our investigation continues into Brian's death it is crucial we build a picture of his life and acquaintances. If you are aware of anyone who would have been in his company, or know of anyone who was in contact with him, please let us know and we can quickly check as to whether we have spoken to them."
Police have also appealed for any information about a boxy red or burgundy coloured estate car seen at Mr McKandie's address on Friday, March 11 between 1.30pm and 2pm.
Two people spotted at the address around this time have been described as an older male, 40-50 years old and of heavier build, and a younger male, possibly 20-30 years old of a thin build with collar length blonde hair.
Anyone with information should contact police on 101. If you would prefer to remain anonymous please contact Crimestoppers on 0800 555111. The charity has offered a £10,000 reward for information that can lead to conviction.