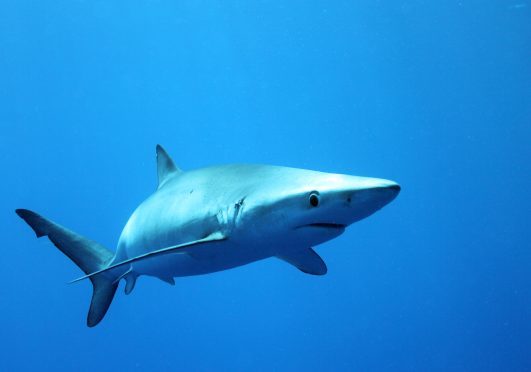 Prices at a north-east tourist attraction could rise by as much as 75%, because of changes in council policy.
And the move is likely to hit the pockets of senior citizens the hardest.
Aberdeenshire Council is aiming to increase the cost of tickets to Macduff Marine Aquarium in a bid to recover some of the facility's costs.
The news comes just weeks after a petition was created in an attempt to reverse plans to raise charges for sports facilities during the next three years.
The local authority's infrastructure committee will discuss the proposal for Macduff at a meeting on Thursday.
In her report on the scheme, Maria Walker, the council's director of education services, argued pricing structures for facilities such as the aquarium should return "at least" 60% of its costs.
Traditionally, the facility has recovered just 56% with its pricing structure.
Mrs Walker added: "Proposals include linking the new concession policy, whereby reductions are focused primarily on low income groups with smaller reductions for groups who cannot reasonably evidence an income.
"Customer engagement was undertaken, both as part of the wider pricing review and more widely by the council's corporate communications unit.
"In isolation, there is a not unexpected resistance to paying higher prices. The more sophisticated question of whether residents would prefer to see higher prices to enable the council to better sustain services shows clear support for higher prices."
If approved, standard pricing would increase by as much as 30% and people over the age of 60 will no longer be given a concession.
Young people who cannot evidence their income will automatically be given a 35% reduction. This will also be applied to children under the age of 16 and students in full-time education up to the age of 25.
In real terms, adults will now pay £7.25 for entry into the aquarium – an increase of 60p.
Families will also be £3.35 worse off for group tickets.
But senior citizens will bear the brunt of the increase.
Previously, anyone over the age of 60 was granted entry into the facility for just £4.15.
But the council's new scheme would charge those people £7.35 – 75% more than the old rate.