 A controversial scheme to create a wind turbine near a north-east village will not be ruled on by the Scottish Government.
Plans to erect the 261ft structure at Crimond Camp were blocked by Aberdeenshire Council in March after the Ministry of Defence (MoD) and a local man voiced concerns.
The project, submitted by Inverurie firm Farm Energy on behalf of landowner Gillian Mitchell, had been supported by 17 others.
But the MoD raised fears that the structure would cause "unacceptable interference" with its radar systems.
In a bid to overturn the council's decision, the renewables company lodged an appeal with the Scottish Government on Wednesday.
But it was told yesterday government reporters had "no remit" to begin a review process.
Local man Gordon Murray lives within view of the proposed turbine and had objected to the proposal.
In his letter of objection, he said those who supported the scheme did not live nearby.
None of the 17 people who wrote in favour of the turbine gave their address as the village.
Mr Murray added: "Although we have no real problem with turbines, we feel that any more in this vicinity would be one too many to look out at and listen to.
"The one at this site would certainly be the closest to us and its appearance would dominate."
Supporters had commented positively about the development using unused land and how it would benefit the Scottish Government's aim to reduce CO2.
One, written by George Mitchell of Ellon, said: "A project such as this can only benefit the wider community at large and it also provides an added benefit to the local community that an otherwise derelict site can be utilised and improved."
In a statement submitted alongside the application, a spokesman for Farm Energy claimed approval would have "a net positive impact upon the community at large".
He added that local companies would have been invited to bid on elements of the turbine's construction.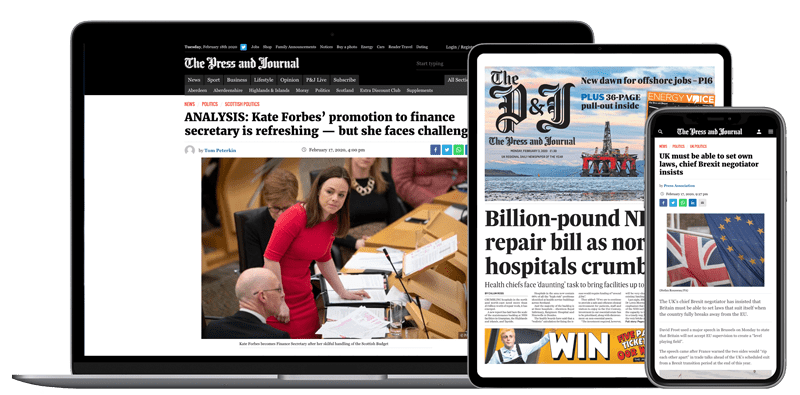 Help support quality local journalism … become a digital subscriber to The Press and Journal
For as little as £5.99 a month you can access all of our content, including Premium articles.
Subscribe