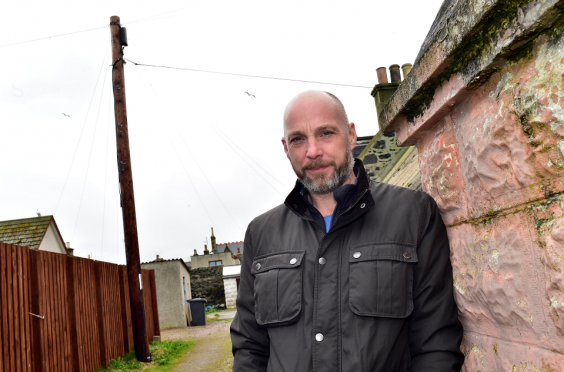 Heartless thieves have set back the efforts of a north-east scout troop which raised more than £120,000 to improve its historic base.
Macduff Scout Group was left reeling yesterday after raiders ripped lead from its roof and damaged tiles.
The group had raised £129,000 as part of a four-year project to completely refurbish the building to allow more children to get involved with the charity.
Its building on School Lane, which is one of the oldest properties in the port, had started to show wear and tear and was at risk of no longer being able to meet the needs of the group's youngsters.
Now work, which only started last month and was finished hours beforehand, has been ruined.
And although insurance will cover the damage, the disappointed troop is appealing for members of the public to come forward with any information which will identify any of the culprits.
A spokesman said the theft happened between 5pm on Monday and 8am on Tuesday.
"It truly sickens us to see this happen as we have had a very large support from the local community to get this project underway and in a matter of weeks we have been set back," he added.
"We would very much like to get this project finished without any hiccups so the local scout troop and community, can benefit from the new building."
Colin Buist, the group's chairman, said: "We've just got the stage where we've got the new roof on.
"Sometime through the night these people have gone up, ripped off the slates, and got away with about 30ft of lead flashing off the roof. They've only left a bit around the chimney stack, where they've tried to remove that as well.
"It will set us back a couple days. There isn't a financial implication for us, other than the builder having to claim through his insurance, but it's still not nice that it has happened.
"As soon as the builder saw it on Tuesday morning he called the police who started going round doors.
"Only one neighbour heard something at about 3am, but he didn't see anything."
A spokeswoman for the police confirmed that officers were still investigating the theft.
"Inquiries are ongoing," she said.
"The theft is understood to have happened between 5pm on Monday, September 4 and 8am on Tuesday.
"The value of the lead stolen and damage caused is anticipated to be a high three-figure sum of money.
"We would urge anyone with information or who may have witnessed anything suspicious or unusual in the area – particularly between the times given – to contact police on 101."
The new roof, which raises the height of the building by 31 inches, has allowed the group to remove asbestos from the property and refurbish its kitchen area.
The building was the original Doune School before it was gifted to the charity.