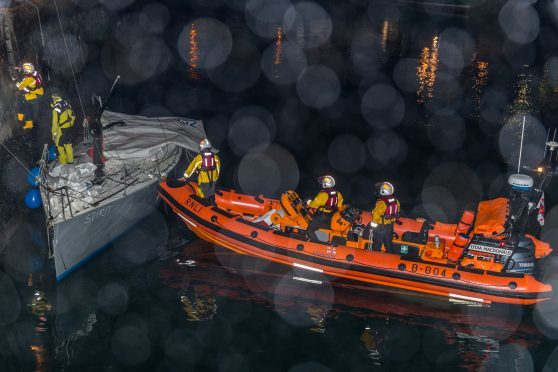 A yacht has been left crippled after it collided with a fishing off a north-east town this morning.
Macduff's lifeboat was called into action at about 4.30am this morning when a pleasure craft and a fishing boat crashed into each other just four miles off the coast.
No one was injured in the incident, but the small Dutch craft – called Spirit – had to be towed back into port.
A spokesman for HM Coastguard explained that the boat had come off for the worse in the exchange and, as a result, a hole had been smashed into its hull.
Its mast could also be seen to be damaged when it eventually arrived back at the harbour at 6.30am.
The fishing boat returned safely to Fraserburgh under its own power.
He added: "Two vessels, one a fishing boat and the other a yacht, had collided four miles north of Macduff."
An investigation into the incident will now be carried out by the agency.