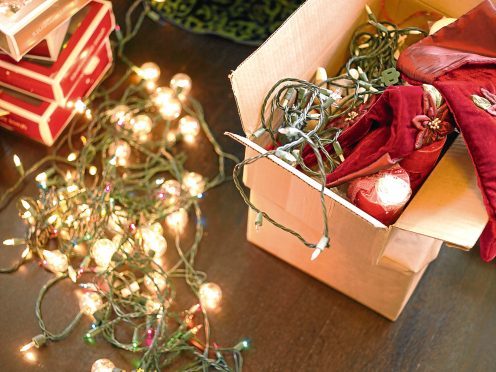 Plans to charge community groups for the electricity they use over Christmas are being put on ice for at least three years.
Aberdeenshire Council floated the idea of introducing the charge to festive light groups across the region last year.
But the plan was met with opposition from locals in Fraserburgh, Peterhead and Ellon who branded it an "insult" to their hard work to bring visitors to their respective town centres.
The move would save the authority just £11,000 per annum.
And now after fresh concerns were raised by area committees in each of the council districts, the plan will be pushed back.
At an infrastructure meeting on Thursday, the council's service director Stephen Archer will announce a fresh proposal to hold off on bringing in the charge until at least 2021 and creating a new group to help festive light committees prepare for the scheme.
"This would allow community groups further time to prepare for the impact of the additional costs and to potentially move towards using more energy efficient installations," he said.
"The setting up of a short-term engagement group with representatives of festive-lighting groups may be useful in helping such groups prepare for the introduction of the policy."
Fears had earlier been raised that introducing the scheme would damage the reputation of the council.
In neighbouring Aberdeen City, electricity for town centre displays is paid through its common good fund.
Angus Council, meanwhile, pays the full bill of its 11 largest settlements.
Only Moray Council does not foot its residents' electricity bill.
Fraserburgh councillor Charles Buchan said volunteers were "dependent" on the council's help during the winter.
"It would just decimate or do even worse to the whole idea of Christmas lights, which we need to make our towns attractive looking," he added.
And Macduff councillor Mark Findlater argued that the potential financial savings did not add up.
He said: "It is a drop in the ocean and, as far as I am concerned, we should be supporting our local groups.
"I am sorry, but I would not like to see any of our communities not having festive lights."